LOUISVILLE, Ky. (WDRB) -- Several people were taken to the hospital after a multi-vehicle crash involving a pedestrian on Dixie Highway early Friday.
Supervisors at MetroSafe confirm that a woman was was hit about 7 a.m. at the intersection of Dixie Highway and Flintlock Drive.
According to LMPD spokesman Dwight Mitchell, investigators have determined that the driver of a southbound vehicle on Dixie Highway sideswiped another southbound vehicle, and struck the woman, who was standing in the median.
As a result, the first vehicle crossed into the northbound lanes of traffic, striking other vehicles that also included two parked vehicles in an automobile dealership.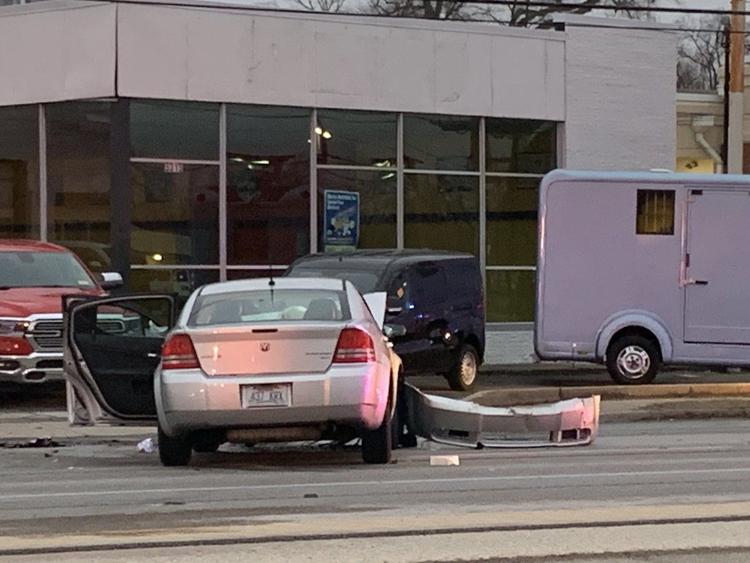 A total of six vehicles were involved. Seven people, including the woman, were taken to the hospital with minor injuries.
Dixie Highway at Flintlock was closed until just before 9 a.m. while crews worked to clear the scene.
Copyright 2019 WDRB Media. All rights reserved.