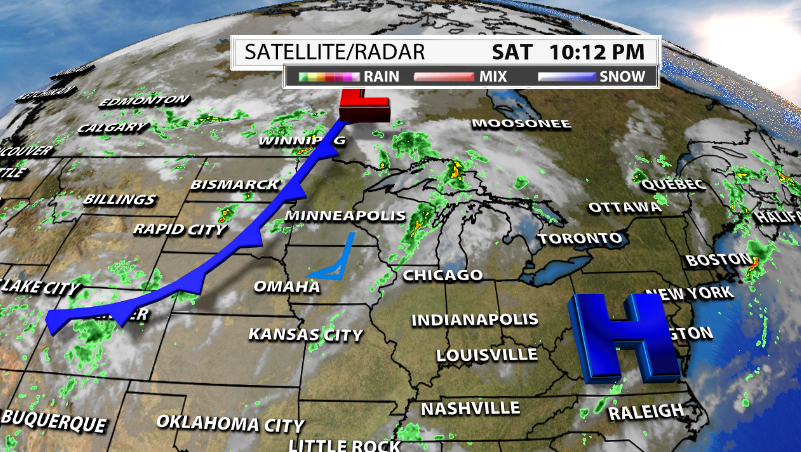 All is quiet around Kentuckiana! It is warm and humid with a mix of sun and clouds. There will also be a few isolated showers and storms during the afternoon & evening. With dew points into the low 70s, it will feel even warmer for the next 3 days. Expect heat indices in the mid to upper 90s. High pressure will be pushed out to the east and make way for a cold front to move into our viewing area from our NW. This will slide through slooowwwly on Tuesday-Wednesday and increase our storm chances in the meantime. 
Today's storm chance look *slightly* better than yesterday. Any storm that develops would be most likely in the southern half of the viewing area. That is not to say we won't see ANY north of I-64, but there is just a better chance to the south. Any storm could have brief heavy rain. As we head into the work week, storm chances become more plentiful. Today is a 30% (few storms), tomorrow is a 40% (scattered storms) and Tuesday is a 60% chance (numerous storms). Tuesday has the best chance for strong to severe storms. Main threats will be gusty damaging winds, small hail, heavy rain and frequent lightning.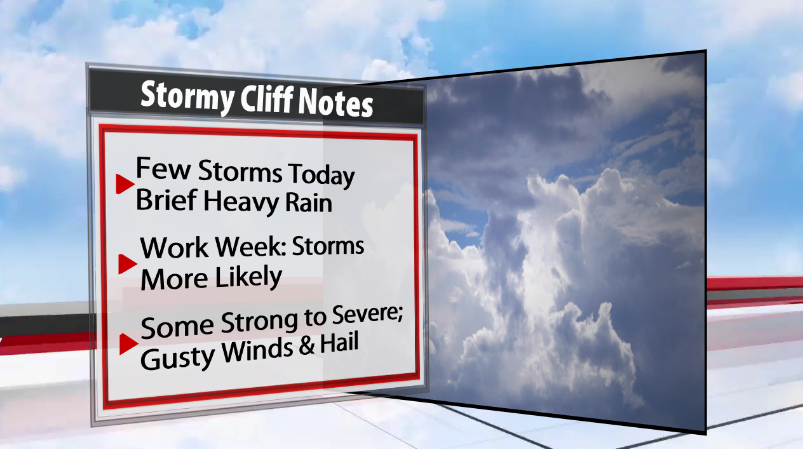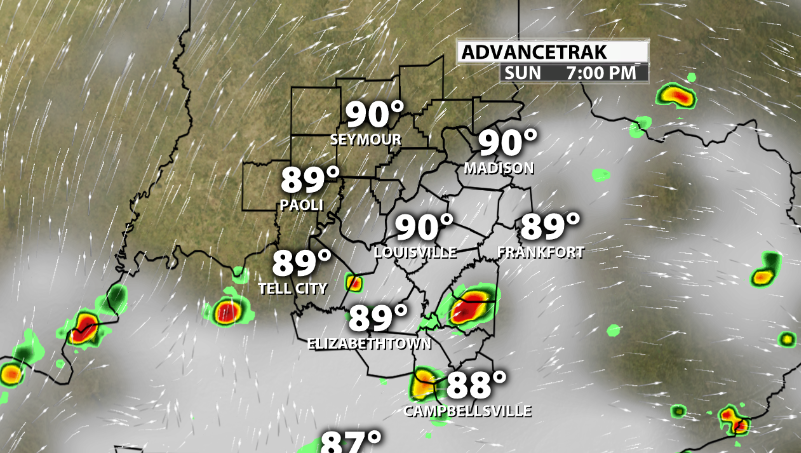 When you look at Advancetrak for today, you can see that the better potential for storms to the south. This image is just a gauge for where storms could possibly flare up during the afternoon and evening. These are going to be a summer-time, pop-up storms. Hard to predict exactly where they will fire up, but not worth canceling outdoor plans. Just be prepared for the possibility that heavy rain with storms could occur for a period of time. 
Tomorrow, showers and storms will once again be most likely during the afternoon and evening, but storms are more likely across the entire viewing area. There is decent instability on Monday, but minimal wind energy. There could be some stronger storms, but the severe threat looks lower, in comparison to Tuesday, when wind energy increases.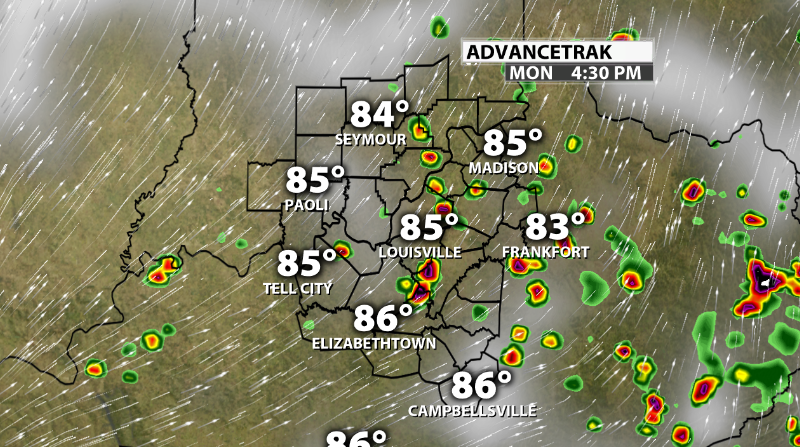 The ingredients for severe weather is not overwhelming, but sufficient for strong storms, along with a few isolated severe storms, to develop. Therefore, the Storm Prediction Center has issued a marginal risk for severe weather for Tuesday. It currently includes our NW counties, but will continue to be tailored over the coming days. Main threats would be damaging winds, small hail and heavy rain along with plenty of lightning.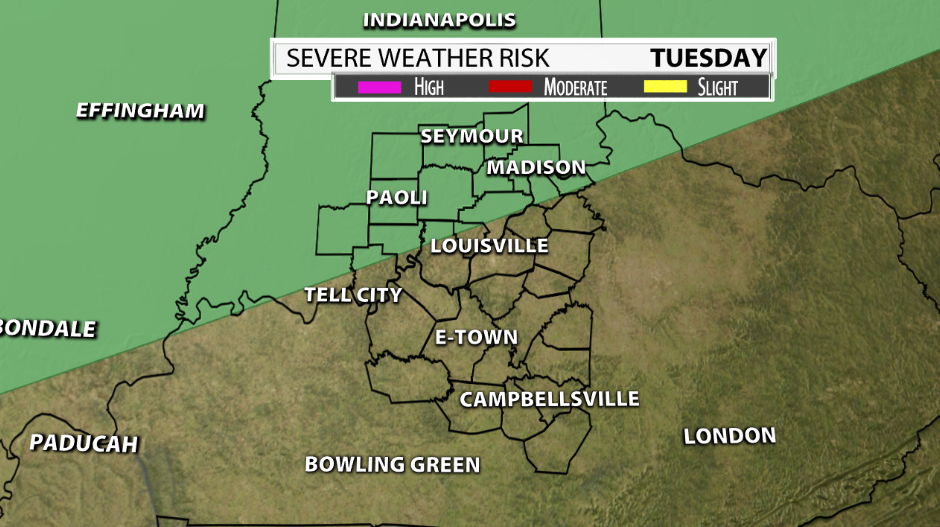 A few showers will be possible in the morning on Tuesday, but they become more numerous by the afternoon as the cold front approaches. This would be the most likely timeframe for stronger to severe storms. The front will be a slow mover, & still in the area by Wednesday, keeping showers and storms in the forecast by then.