SHELBYVILLE, Ky. (WDRB) -- Three-hundred heads of lettuce a day sounds pretty efficient for the production in one greenhouse.
River City Aquaponics is on track to do just that in a few months, along with hundreds of other leafy greens.
"We can grow a head of lettuce in about 38-42 days," said Josh Clark, who runs the business' greenhouse.
Aquaponics is a foreign term to most, but simply put, it's the process of using nutrients produced by fish to grow crops. The nutrient-filled bacteria makes the produce safer.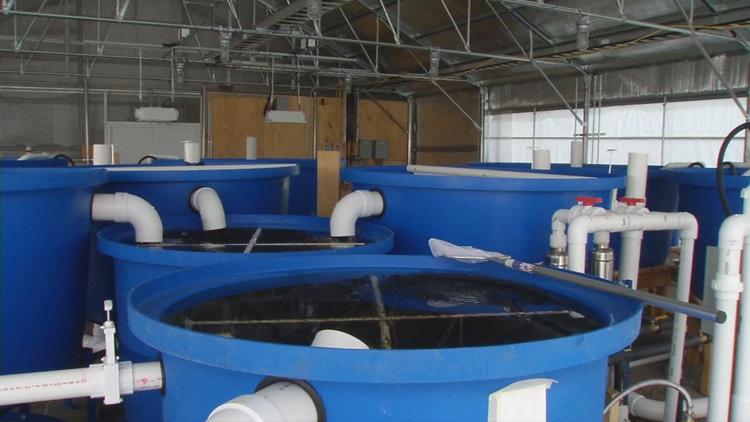 There is no soil used in the entire process, eliminating the possibility of harmful pesticides that can cause diseases like salmonella and E. coli.
"It's giving them a sustainable locally grown food that does not have any type of pesticides or chemicals," Clark said. "They can know when they try our food that they're eating a safe food and one that's going to have a lot of flavor to it."
That's the other thing: Clark claims the produce tastes so much better because of the way it's grown.
"There is clearly a taste difference that you just have to try it to believe," he said.
River City Aquaponics has a small operation and one complete greenhouse operation at the moment. Clark said by February they will be at max production with their produce, ready to sell to anyone and everyone.
The business hopes to sell its produce to restaurants, schools, hospitals and even local groceries. It has already began selling some produce at the local farmers market.
Copyright 2019 WDRB Media. All Rights Reserved.