LOUISVILLE, Ky. (WDRB) -- A 7-year-old Shively girl shot in the head by her 11-year-old brother Tuesday is resting and healing after emergency surgery.
Michael Forte, who lives in the same apartment complex near Dixie Highway where the tragic accident happened, and said he often sees the two children heading to and from the bus stop.
"It's devastating, and I hate that, because I can still picture her running outside playing," Forte said.
Shively Police Lt Col. Josh Myers said the 7-year-old is in critical but stable condition and being monitored closely by doctors at Norton Children's Hospital. The coming days in her recovery are considered crucial.
"This is 100 percent avoidable," Myers said. "The bad thing is to assume a child is not going to find a hidden gun." 
A report published by the Children's Hospital of Philadelphia Research Institute says 1.7 million children in the US. live with unlocked, loaded guns. The exports went on to say one out of three homes with kids have guns.
A day after the incident in Shively, Myers stressed how every gun should be stored in a home with a child.
"The absolute safest way is the weapon unloaded, the ammunition kept separate from the weapon," Myers said. "And that weapon being in a true locked condition, be it a safe, something designed for firearm, is best."
According to the National Safety Council, accidental or preventable shootings have killed 295 children under the age of 15 in the United State in the last five years. 
In Tuesday's case, police said the gun was in a lock box under a bed. But the children's uncle, who raises the two kids, told officers the lock could be jiggled free.
Myers said many police departments including Shively's provide trigger or locking devices to the public for free.
"To have it readily available for the bad guy that's going to kick in your door is not a reality," Meyers said. "But a child finding that gun and playing with it and potentially doing harm to someone or themselves is a reality, and we witnessed that yesterday."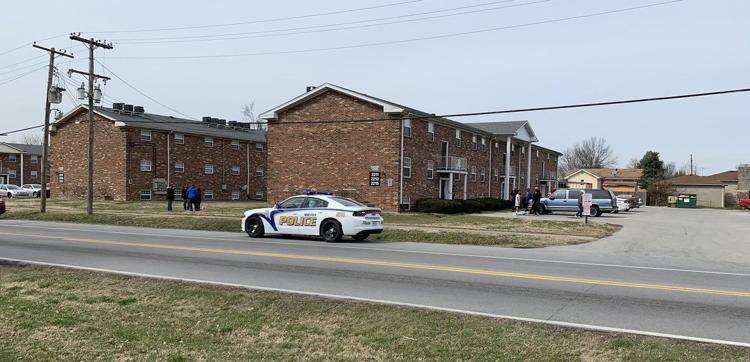 Police are not releasing the family's name involved in the incident. They suspect no foul play in the incident. While the children's uncle was not in the home at the time of the shooting officers said he'd return from a quick trip to a corner store right up the street and was standing in the parking lot talking to a neighbor when the shot fired.
"It's sad, but what can we do but pray for her?" Forte said. "That's all we can do."
Shively Police say the gun was legally owned. 
Related Stories:
Copyright 2019 WDRB Media. All Rights Reserved.