LOUISVILLE, Ky. (WDRB) -- One man is dead, another man and a woman injured after a shooting Monday afternoon in East Frankfort Park in Frankfort, Kentucky.
Officers found one man, identified by the coroner's office as Anthony L. Hendrix Jr., 25, of Cincinnati, Ohio, dead in a parking lot, according to Frankfort Police Spokesman Capt. Dustin Bowman. 
People in personal vehicles drove the two injured individuals to the Frankfort Regional Medical Center for treatment. They are expected to survive their injuries, Bowman said.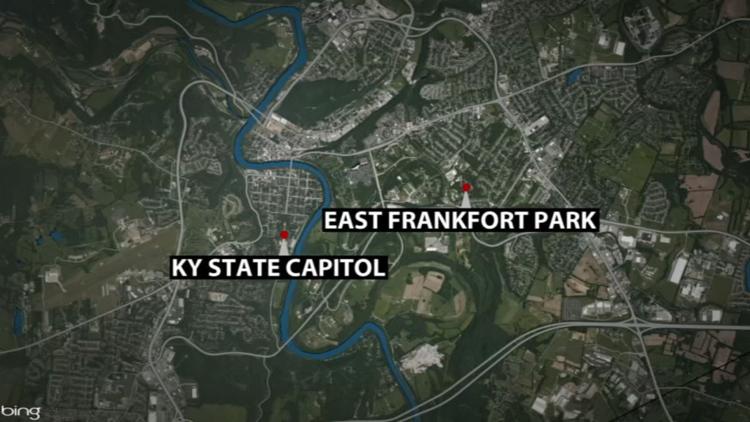 The shooting happened at 5:49 p.m. outside a private gathering at a pavilion in the park. Bowman said police are not yet sure whether the shooting was random or if someone at the gathering was targeted. 
Gov. Matt Bevin Tweeted about the shooting, saying "multiple casualties resulting from a dispute," with the hashtag #PrayForPeace and said Kentucky State Police are assisting local law enforcement.
A quiet Labor Day evening in Frankfort was shattered by a tragedy unfolding in an east side park...@kystatepolice are assisting local law enforcement to get answers and provide securityMultiple casualties resulting from a dispute...More details as they are known#PrayForPeace

— Governor Matt Bevin (@GovMattBevin) September 3, 2019
The Frankfort Police Department is handling the investigation, Bowman said.
Police are still looking for the shooter, and are seeking further tips via the department's Crimestoppers line at (502) 875-8648.
Copyright 2019 WDRB Media. All Rights Reserved.