LOUISVILLE, Ky. (WDRB) -- Some students at Jefferson County Public Schools return to the classroom on March 17.
With less than two weeks to go, parents of elementary school students still have questions.
"I'm really concerned about how much time my kids might have to spend on the school bus," said JCPS parent Michael Becker.
Becker and his wife Jillion have three children in elementary school and admit NTI has been a challenge.
"It's not easy to try to keep three kids in class at the same time or otherwise," Michael Becker said.
But despite their problems with NTI, the Beckers have mixed feelings about returning to in-person learning.
"We're grateful that they will be going back to school, but we're kind of nervous about it because I know we still have fairly high community spread," said Jillion Becker.
This week, employees at elementary schools across the city are preparing for students to return.
"In here, we are making sure that we have our transportation bins that are ready to go," said Carla Kolodey, Byck Elementary School principal. "This is an example of what a classroom will look like."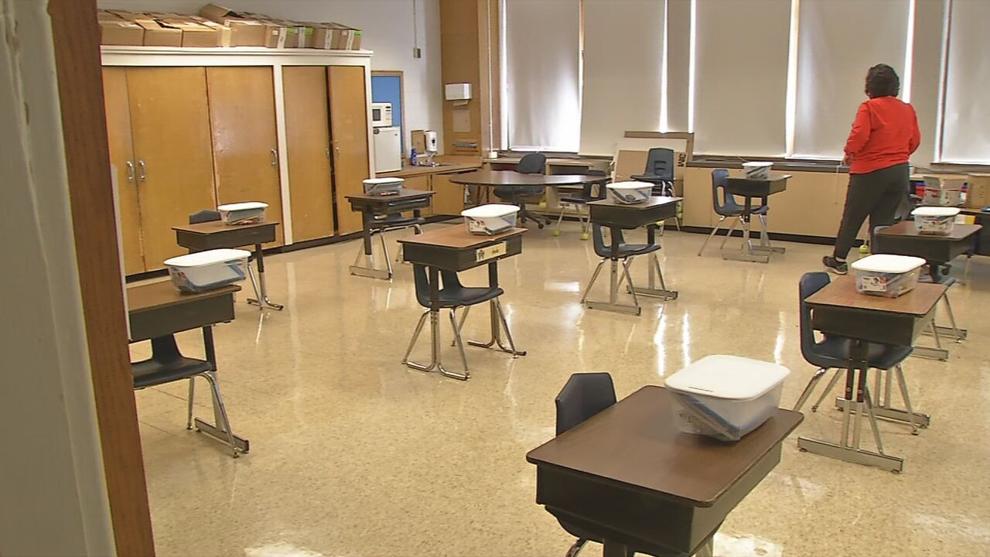 On Thursday, Kolodey gave WDRB News a tour of her school. It is spotless, the desks are six feet apart and the signs are posted, but is that enough for elementary students, who will be excited to see their friends?
"We have already created lesson plans for our teachers to go ahead and talk to students about, how do we show that we care about somebody, how do we stay six feet apart," Kolodey said.
Meanwhile, safety is not the only concern for the Beckers and some other parents. Many of them are still waiting on schedules and bus route information.
JCPS Superintendent Dr. Marty Pollio addressed some of those concerns on Thursday.
"We're finishing up all of the scheduling for our students in elementary school. Obviously middle and high will be in the next couple of weeks and then the bus routes will be there shortly," Pollio said.
JCPS officials hope to have bus route information to parents sometime next week. The district is also looking for bus drivers.
Related Stories:
Copyright 2021 WDRB Media. All Rights Reserved.