LEITCHFIELD, Ky. (WDRB) -- Randy Pennington will never be able to forget a quiet September afternoon interrupted by the sound of an exploding car outside his auto shop on Blackrock Drive in Grayson County.
Rushing from his shop to the source of the boom, Pennington was first on the scene.
"Never in a million years did we ever even imagine that this would happen," Pennington said. "I would rather it be me than someone in my wife's family."
A train collided into his 63-year-old mother-in-law's car. Phyllis Minton, a teacher in Grayson County, was dead.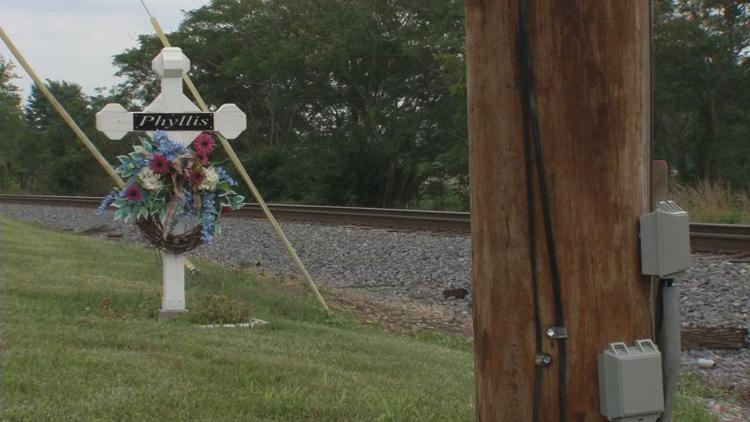 "I don't want to see something happen to anybody else," Pennington said.
So Pennington's attention immediately turned to the crossing where she died, which has no flashing lights, cross arm or even a stop sign. However, it does have dozens of trees that shield a driver's view of oncoming trains.
"You can't see them until you're already three-quarters committed," Pennington said.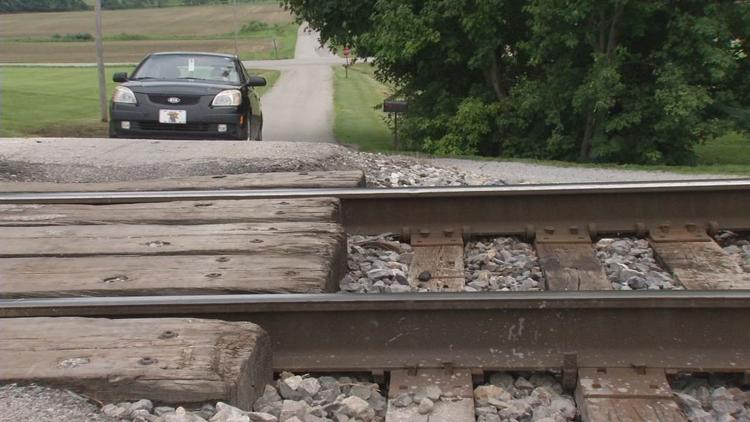 More than nine months later, nothing has changed. So Pennington's father-in-law is suing the railway company, Paducah & Louisville.
"I would just like to see something done," Pennington said. "That's all the family wants."
More frustrating to Pennington is earlier this week. the Kentucky Transportation Cabinet divvied up more than $1 million to improve unsafe rail crossings across the state. Five crossings will be rehabbed in Grayson County but not this one or another one in Big Clifty, where someone else died in 2013.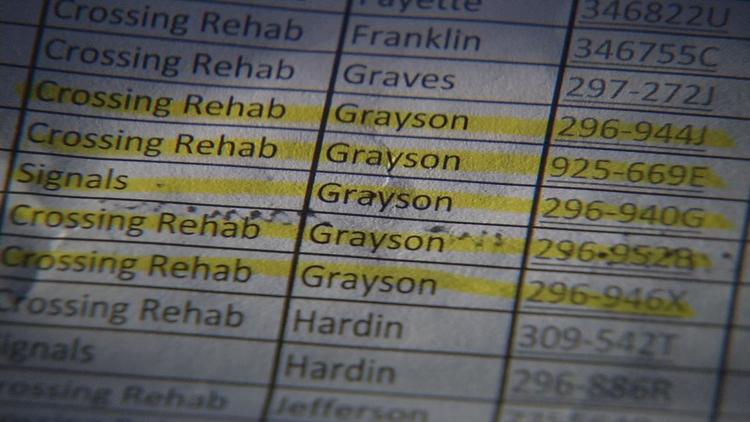 "I don't understand it," Pennington said. "You know, there's not been a life lost, that I know of, on these other tracks."
In fact, Federal Railroad Administration data ranks the county's 33 P&L rail crossings based on where accidents are most likely to happen. The Blackrock crossing, where Minton died, is No. 3 on the list.
When asked what it's doing, if anything, to make the crossing safer, a P&L safety director said he can't comment because of the lawsuit.
Copyright 2019 WDRB Media. All Rights Reserved.