LOUISVILLE, Ky. (WDRB) -- Some southern Indiana students took a victory lap around Slugger Field Wednesday morning to celebrate the money they raised for a local hospital.
North Harrison Elementary students raised nearly $40,000 this year for Norton Children's Hospital. In total, they've raised more than $500,000 over the past 30 years.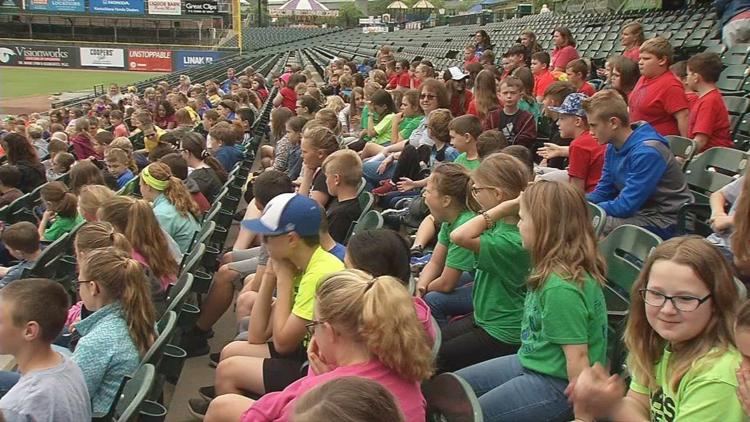 The school has donated the most money for the most years to the hospital.
"I think that these students in particular are very, very selfless. They give money because they should, not because they get a present, because they get to go to Slugger Field. They do it because it's the right thing to do," said Courtney Puckett, development coordinator for Norton Children's Hospital.
Students had the chance to meet the therapy dogs they are supporting with the money that's raised.
Copyright 2019 WDRB News. All rights reserved.