CLARKSVILLE, Ind. (WDRB) -- Nearly 60 pounds of illegal drugs, high-powered weapons and thousands of dollars in cash are off the streets, and it all started with a call to the Clarksville Police Department's tip line.
Clarksville Police Det. Randy Thomas said officers from several police agencies, including the Clarksville, Jeffersonville and New Albany Police Departments, as well as the Bullitt County, Clark County, Harrison County Sheriff's Offices and the DEA and FBI, were all part of two recent drug busts.
"Just a small tip led to a traffic stop that turned into the large quantity of money and drugs that we recovered," Thomas said.
Thomas said the first tip came in May and led to undercover surveillance and the arrest of Laura Pack during a traffic stop.
"They found 4.5 ounces of meth and about $22,000," he said.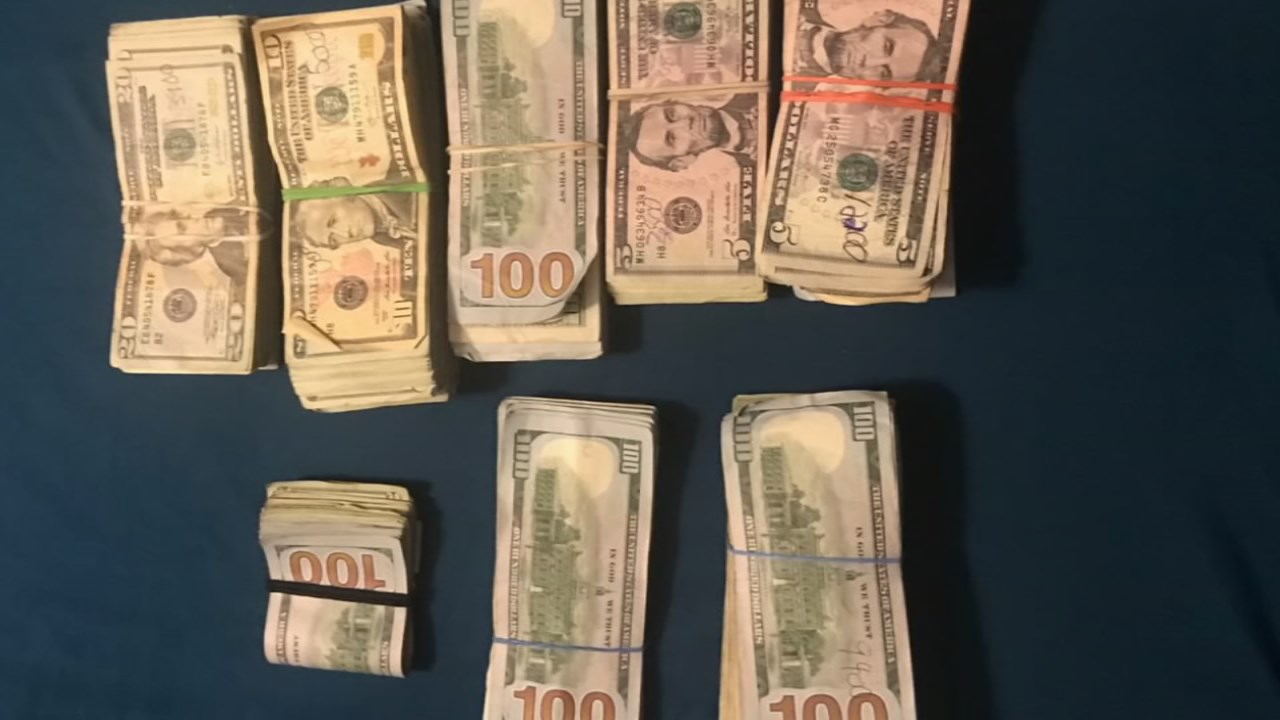 Police suspect Pack was part of a criminal syndicate with ties to Mexico, dealing crystal meth on both sides of the river.
"That investigation led to searches in Louisville where we recovered 7 pounds of crystal meth and an additional $45,000 in Bullitt County," Thomas said.
And this past weekend, another call to the tip line led to Donald Ingle and Derrick Caudill.
"We received another tip that a large amount of drugs were coming in from California," Thomas said.
Police say they found 50 pounds of marijuana, thousands of dollars in cash and guns.
"We understand that a lot of people have a different opinion on marijuana than we do," an undercover narcotics detective said. "We know for a fact that the marijuana that's coming into our community is getting into our grade schools, and it's getting into our middle schools, and kids at a younger age are getting a hold of this stuff."
Police said the recent drug busts are only a fraction of the drugs on the streets in Kentuckiana. If you have any information about drug activity in Clarksville, you can all the anonymous tip line at 812-283-1455.
Copyright 2018 WDRB Media. All rights reserved.