LOUISVILLE, Ky. (WDRB) -- A southern Indiana school district has installed shatterproof window coating to keep students safe.
Crothersville Schools recently spent about $59,000 in grant funding to have security window film installed on all exterior windows, according to Fox59. The coating was also installed on interior glass doors and on front office windows.
The school principal said the coating is designed to keep an armed threat outside the building long enough for police to respond.
"If we had an assailant that wanted to come in and gain entry by using a gun, the bullet will come through, but the person will not be able to break the glass," Crothersville High School Principal Adam Robinson said.
The glass also adds protection during severe weather.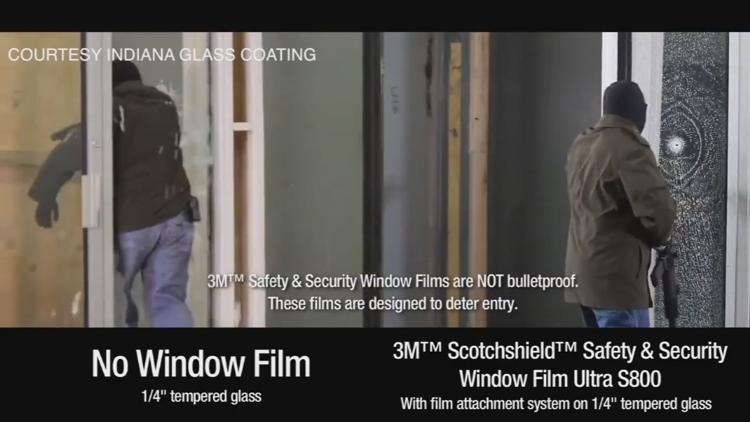 The 2012 Henryville tornado shattered school windows and blew shards of shrapnel into the hallways.
Copyright 2019 WDRB Media. All Rights Reserved.