HENRYVILLE, Ind. (WDRB) -- Romilda Nance lives next to a solar farm in Henryville, and like a lot of people, she was surprised that someone could and would steal solar panels.
"I never thought of such a thing," Nance said. "It would of had to be a crook who really knew what he was doing."
On Wednesday, contractors noticed about 90 solar panels missing from the site. The solar panels are used to convert the sun's heat or light to energy for customers.
"The customers won't notice any difference in their service," said Greg Seiter, communications manager with Hoosier Energy.
Seiter said while customers should not be concerned, the criminals should be worried.
"You're not only risking electrocution," he said. "You're risking death. It's that serious."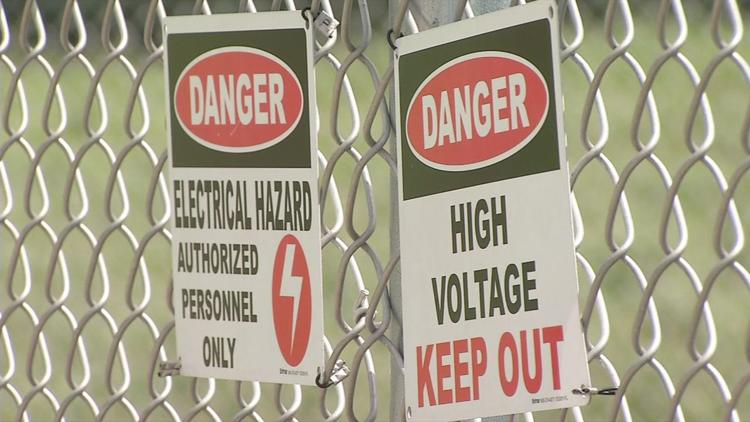 That's why there's a large fence and lots of warning signs posted.
"It is honestly amazing that the individuals involved in this weren't electrocuted or significantly injured," Seiter said.
The Clark County Sheriff's Office is working the case.
"I think the estimate on this was close to $20,000 of equipment that was stolen from them," said Col. Scottie Maples with Clark County Sheriff's Office. "We'll actively be seeking these thieves and put them behind bars."
But how many is still a mystery.
"You would think that it would be multiple people, but I can't definitely say that," Maples said.
Nance didn't see anything, but she has some speculations.
"The only thing I ever see back there is when the guys come to mow," she said. "They'd had to have big trucks to haul those off, I guess."
Officials with Hoosier Energy say the stolen panels will eventually be replaced, and there will be no additional cost to customers.
If you have any information about the stolen solar panels, you can call the tip line for the Clark County Sheriff's Office at (812)-280-2276.
Related Stories:
Copyright 2019 WDRB Media. All Rights Reserved.