FLOYDS KNOBS, Ind. (WDRB) -- Carrie Johns is a chill artist who most days you'll find quietly humming her favorite tune and creating in her Floyds Knobs studio, surrounded by her impressive work.
"I have a lot of anxiety, and so artwork kind of keeps me grounded and helps me breathe a little bit," she said. "'Adulting' is kind of hard sometimes."
So she's taken the "adulting" out of it.
"I would definitely think of myself as a big kid," Johns said with a smile.
Her favorite medium has nothing to do with do with paint or a brush. A child's toy is what she's using for a canvas.
Remember the Etch A Sketch?
Johns may be using a kid's toy, but her work is far from child's play. Like most of us, Johns started trying her hand at the Etch A Sketch when she was just a kid. It didn't take long for her to get good.
Kristen Kull, a customer of Johns', is impressed by her talent.
"I can't even make a box," Kull said with a smile.
Johns can crank out a small Etch A Sketch piece of art in an hour or two.
"Just about anything you can think of, I've drawn," Johns said.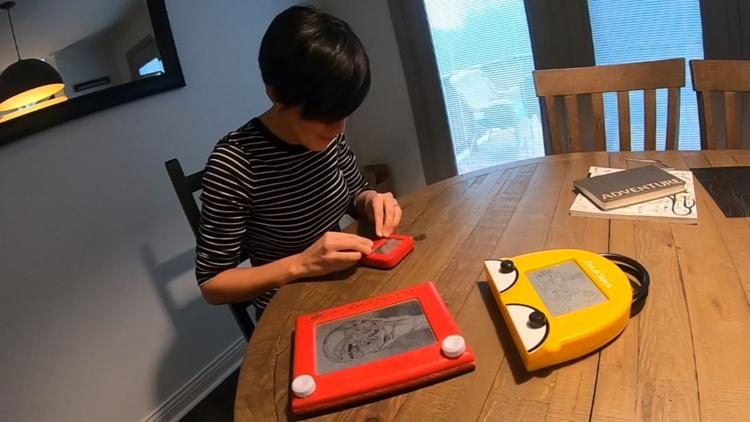 Her website shows finished products that include the Colosseum and Muhammad Ali.
When there are mistakes, she has no choice but to draw her way out of it or flip the Etch A Sketch over and start again.
"There's been many times where I've had to erase something," Johns said.
There is part of this process that's tougher than the image itself: keeping the finished product intact for paying customers.
"The best way to do it is just to cut the whole thing open and just dump out all of the powder," Johns said.
Johns uses a saw to do that. The drawing mechanisms have to go too.
"You really have to be patient with it, so it kind of makes you slow down a little bit," Johns said.
Every twist and turn of the toy's knobs may be the respite Johns needs from a busy life, but her work is also the flashback to a simpler time and childhood we could all use.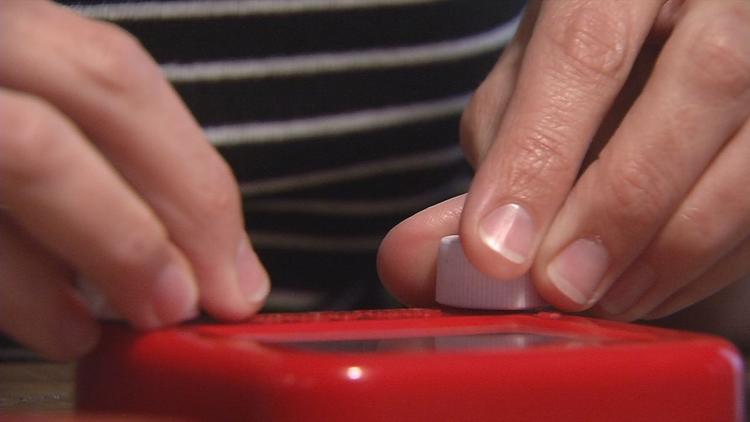 If you're interested in buying Etch A Sketch art, contact Johns at carrieajohns80@gmail.com
Copyright 2020 WDRB Media. All Rights Reserved.