LOUISVILLE, Ky. (WDRB) -- Construction is officially in motion to score a new sports complex on Spalding University's campus. The site of a former industrial tract will serve as the new home to the Golden Eagles' men's and women's soccer and softball teams.
"I can tell you all today that I'll truly remember this day," said Roger Burkman, athletic director at Spalding. "I've prayed long and hard for this day to come, and by the grace of God, here we are."
The two turf soccer fields and a turf softball field will be between South Eighth and Ninth Streets.
The complex will allow Spalding's teams to have on-campus facilities for the first time.
"For years, they have traveled from Jtown to now Dixie Highway to have a place to practice and play, and they've never complained," Burkman said.
The project includes lighting so it can be used year-round. The fields could also be used for field hockey and lacrosse for other schools to rent. And Burkman said they'll look at starting field hockey and lacrosse teams of their own.
The complex is part of a $30 million campaign, a way to spruce up the Ninth Street corridor, a competitive edge for the home team.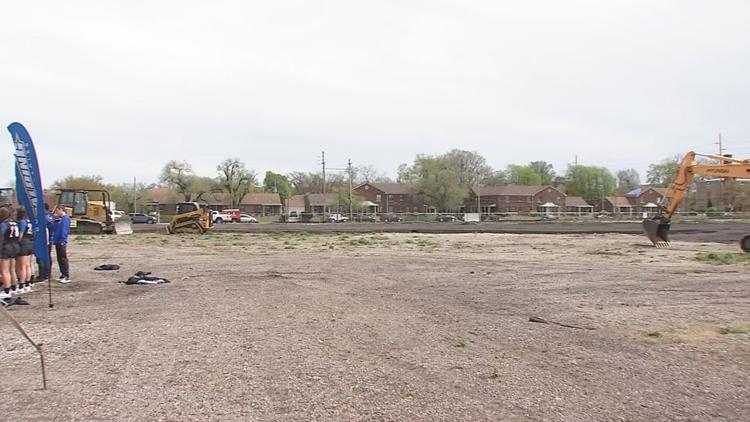 "It is on the field that we learn the persistence, the endurance, the resourcefulness that it takes to make a difference, not just on the playing field in the world where it matters," said Tori Murden McClure, the president of Spalding University.
Copyright 2019 WDRB Media. All Rights Reserved.