LOUISVILLE, Ky. (WDRB) -- A Special Olympics athlete from the Caribbean is going to get a prosthetic leg in Louisville.
Dionte Foster traveled from the island nation of Saint Kitts and Nevis. The 21-year-old has been playing tennis with one leg,  since 2015. He was at the Special Olympics World Games, when doctors diagnosed him with bone cancer, and his leg had to be amputated.
The new athletic prosthesis will allow him to return to playing competitive tennis.
"Getting this prosthesis -- it's like a dream come true," he said. "I'm really grateful that I have my leg now. I can get around a lot better, put my crutches aside."
On Thursday, Foster will play tennis with two legs with U of L's head men's tennis coach.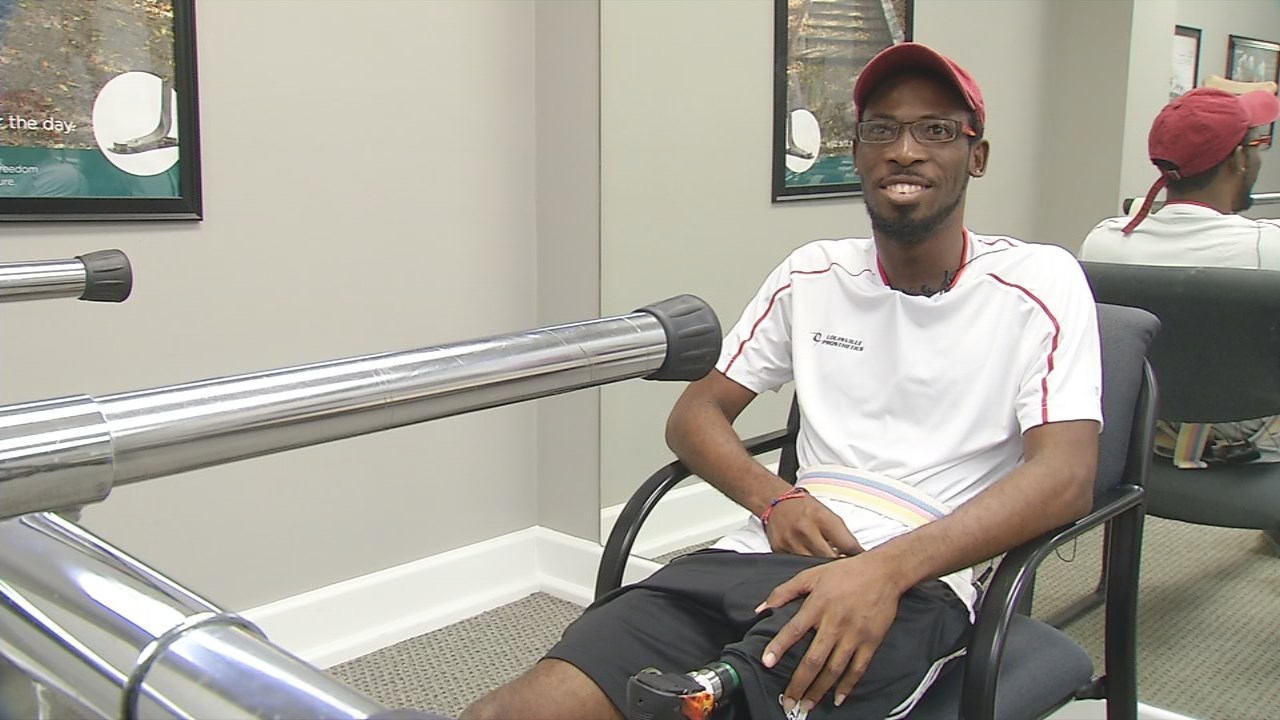 Copyright 2018 by WDRB News. All rights reserved.