SPENCER COUNTY., Ky.  (WDRB) -- On the rolling hills of Mary Lipginski's 400-acre farm, she's grown and cultivated corn, soybeans and more.
But she's now diving into a new vegetation venture: hemp. 
Later this year, Lipginski will begin growing the cannabis crop with the hopes of profiting enough to keep the Whispering Oak Farm in her family. 
"My grandfather bought this farm in 1902," she said. "I like the idea of this farm staying in the family for as long as it can, and I think it's a source of income that may be enough to bring my son back to the farm."
In the past several years, demand for products derived from hemp, such as CBD oil, has grown exponentially. 
On Monday, Kentucky Agriculture Commissioner Ryan Quarles announced that hemp processors earned more than $58 million in 2018 compared to $17 million in 2017.
Hemp was removed from a federal list of controlled substances with the passage of 2018's farm bill. 
"I think that people are seeing a future in it," Lipginski said. "I think they're seeing that it can be an asset to the farms, and I think it's exciting"
At 77 years old, Lipginski said she never planned on investing in hemp, but with a little guidance, she hasn't looked back. 
"I think it can be very lucrative," she said. "You know, there's three kinds of hemp: There's hemp for seed, hemp for fiber and hemp for the oil, and we're going to be doing the oil hemp."
Helping her along the way is Martin Smith, CEO and founder of United Global Co-Opportunities.
"(Lipginski) has two boys that have served in the military," he said. "Our cause at United Global is to get veterans into agriculture."
A former preacher, Smith said he first realized the benefits of cannabis-based products after a boy in his church dealt with cancer. 
"The CBD cannabinoid phenomena, that's happening not just in this country but around the world, is helping humans that are deficient in some way shape or form," he said. 
When he heard Lipginski wanted to find a way to make enough money to get her son back to the farm, he jumped in help navigate the waters. 
"We haven't had a new commodity since the 70s with soy beans, and how we left plants out of farming and discovery, I don't know, but we're back to it.," he said. 
Lipginski isn't alone though. Last year, around 200 farmers were approved to grow in the commonwealth. This year, there are more than 1,000. 
"It's handled very much like tobacco, and I think that that it's going to be a crop that replaces tobacco," she said.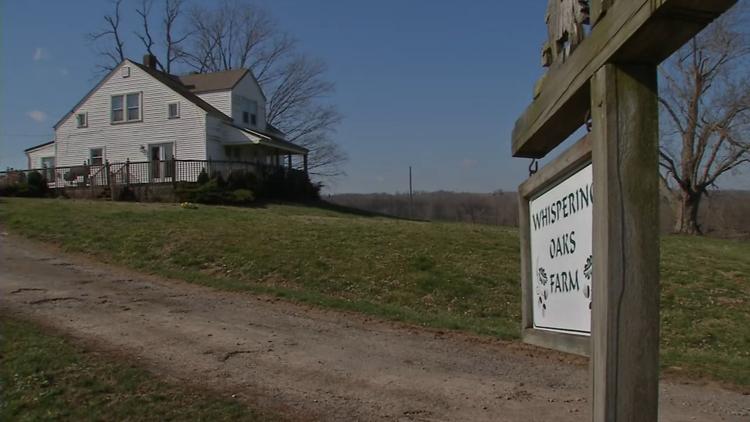 This season, she plans to only have a half-acre of hemp on the farm, but depending on how it goes, she hopes to add more in the future. 
"I think its going to be something that we can make some money off of," she said. 
Copyright 2019 WDRB Media. All Rights Reserved.