LOUISVILLE, Ky. (WDRB) -- Spice and everything nice — that's what Travis Foxx set out to give to people in the Louisville area when he created his new spice line.
Foxx owns Foxx Catering LLC., which caters large and small events in Louisville. 
Now, the businessman and chef is debuting his own spice line: Foxx's Spice Rub Collection. 
Foxx's journey into the food world didn't start as he anticipated. He worked for a construction worker for several years until a back injury required him to stay off his feet for a year. 
During his recovery period, Foxx says he and his wife made a commitment to having a healthier lifestyle and says a lot of that began with food.
After spending more time cooking up healthier meals for his own family, Foxx took a chance and started his catering business, starting to work full-time in the food industry in 2019.
"Even though it was a horrific injury and terrible back surgery it was still a blessing because it led us to doing this," said Foxx. "As we began doing the catering, I began to notice immediately that the majority of ingredients that goes onto proteins always have some type of chemical in." 
Foxx says he also noticed there weren't enough spices catered toward specific foods.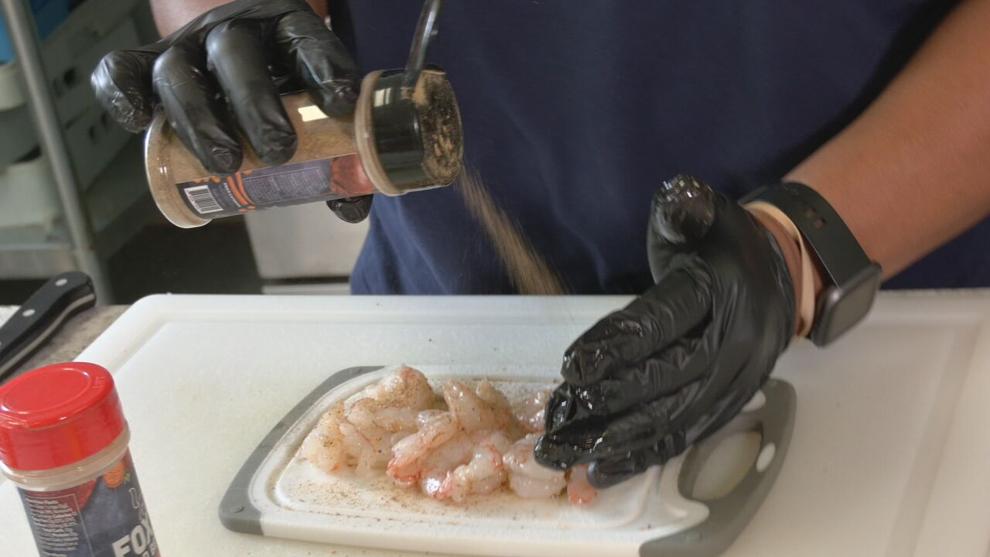 "If you see some spice blends out there, it says 'This will work on everything.' I don't want my chicken tasting like my hamburger," said Foxx.
Not being able to find what he was looking for on the shelves, Foxx created his own spices: spicy chicken, perfect pork, bold beef, fantastic fish and champion chicken.
"We came up with the chickens first, then the beef, and the pork and then lastly the fish," said Foxx.
All of his spices are made with different combinations of common ingredients like salt, pepper, garlic, thyme and paprika.
"We wanted to feel good inside that we were giving something to someone that they would feel good about eating. If they read the label of the product you were giving them, they could say every product that was on the label," said Foxx. 
Foxx says a dessert spice is also in the works and should be rolling out soon in collaboration with Georgia's Sweet Potato Pie Company. The spice's ingredients include nutmeg and cinnamon which Foxx says pairs nicely with foods like sweet potatoes. 
"That time during quarantine, during the height of the pandemic, really made me, just like any other company, hone in on what you do best and how you can pivot to what you can do next," said Foxx.
Foxx says he did a lot of digital marketing and got his product into local stores like the Black Market in Louisville's west end and Rainbow Blossom Natural Food Market, before trying to get his product on Walmart shelves. 
Foxx says he initially pitched just two of his spice rubs to representatives at Walmart's Open Call 2021 event. After he mentioned in his pitch that he had five spices already made, Foxx says Walmart wanted them all.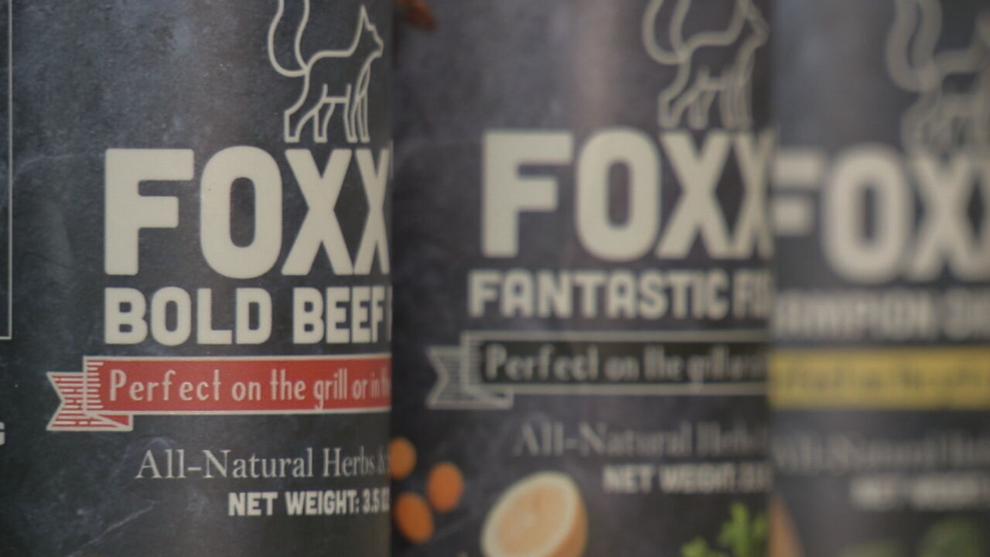 "It means a lot," said Foxx. "There are people in our community that know me and when they see this spice rub with that name, on the shelf, they can say, 'I can do that too.' If you can do that, if you can inspire someone like that, then you've done your job.'"
Foxx says he's especially hopeful his story will help inspire young entrepreneurs to take a chance at making a life out of something they love to do.
"Of course you want to be proud and see your self and be like, 'I did it, I made it,' but to be able to say you can do it, you can get it there, that's what I'm really looking forward to," said Foxx.
Foxx says his products are being tested right now so he can officially label his spices as non-GMO when they hit shelves next year.
People can already buy individual spices and packs of of the spice line online on Walmart's website and Foxx's catering website. His product will hit the shelves in Walmart stores in 2022. 
His spice business is currently based in Douglas Loop, in a shared kitchen also used by Feed Louisville. 
Foxx says cooking during the pandemic could be challenging at times, but with the support of his wife, he keeps a smile on his face while coming up with new creations and helping inspire others to eat healthier. 
Copyright 2021 WDRB Media. All Rights Reserved.