LOUISVILLE, Ky. (WDRB) -- Wondering where some of your favorite local radio hosts are? They may have just been let go, part of a massive round of national layoffs at iHeart Media.
Kentucky Athletic Hall of Famer Paul Rogers was let go from the WHAS Radio sports department after working there for more than four decades. Sports fans also recognize his iconic voice from calling Louisville games, which is something he will continue.
"I was in Pittsburgh getting ready for the basketball game and got a call out of the blue that my position had been eliminated," said Rogers, 47-year sports radio veteran. "Fortunately I do have separate contracts. What I did for iHeart media and what I do for Louisville is a separate deal.
"The basketball and football games are what I truly enjoy."
Rogers wasn't the only one on the chopping block. Some of the most recognized personalities in Louisville radio took to social media Tuesday.
Amy Nic was WAMZ's country music host. She posted a Facebook Live video saying, "I just wanted to say I'm OK, Y'all. I am OK. Everything is going to be fine. iHeart Radio did not make me who I am."
John Ramsey of "Ramsey and Rutherford" sports radio tweeted, "Thanks for the support... No Regrets."
Thanks for all the support. No regrets. I will remain very proud of the show. Mike is fantastic and I am thankful for all the friends who made the show a success, from coaches to UL fans like me.. Thank you from the bottom of my big Cardinal red heart!

— John Ramsey (@JohnRamseyUofL) January 14, 2020
Co-host Mike Rutherford said "A big thanks to everyone at iHeart for making the last couple years so enjoyable."
In all seriousness, a big thanks to everyone at iHeart for making the last couple of years so enjoyable. A special thanks to @JohnRamseyUofL for being a great partner and friend for the last five years or so.

— Mike Rutherford (@CardChronicle) January 14, 2020
WHAS Radio midday host, Leland Conway, tweeted, "Not sure what's next but can't wait to see what the future holds!"
As for a reason for the layoffs?
iHeart Media released a "new organizational structure for the new decade" Tuesday.
"There just came a time, basically, where I was in a position that I don't think they felt was really needed anymore, and things change," Rogers said. "It was just a nationwide economic cutback. There were stations all over the country in the iHeart Media Group. (It's) just a budgetary thing — cutting back expenses. I don't think they knew they were cutting back Paul Rogers. They just knew they were cutting out this number to make a little more money for them."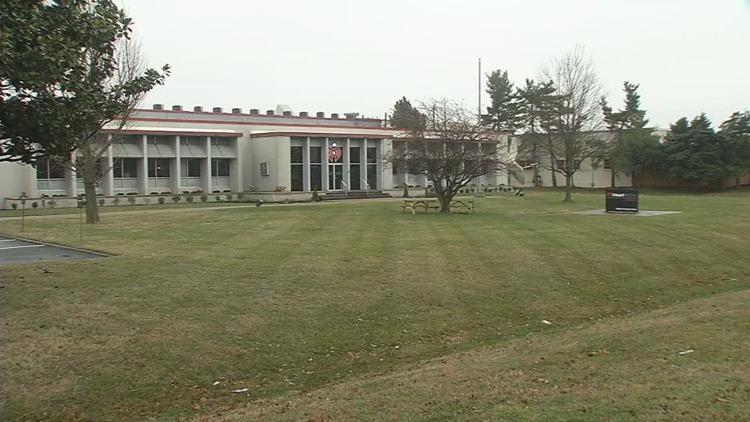 It's an abrupt change to many successful careers, but all publicly agreed there's love in their hearts and no hard feelings.
"I had a great run," Rogers said. "Radio has changed tremendously over the years, and I understand that."
"iHeart Radio decided to go in a different direction and that did not include me, so no hard feelings," Nic said.
Copyright 2020 WDRB Media. All Rights Reserved.