LOUISVILLE, Ky. (WDRB) -- No matter the time of day, you're sure to see at least a few drivers either speeding on Winchester Road or blowing through one of its many stop signs.
The road is a popular cut-through from Interstate 64 and Cannons Lane to Breckenridge Lane. It sees thousands of drivers every day, many of whom are breaking the law.
"They may tap the brakes as they get close to the stop sign, and sometimes people will look both ways, and if they don't see anything coming just blow right through it," St. Matthews Police Maj. Eddie Jones said of drivers who run stop signs.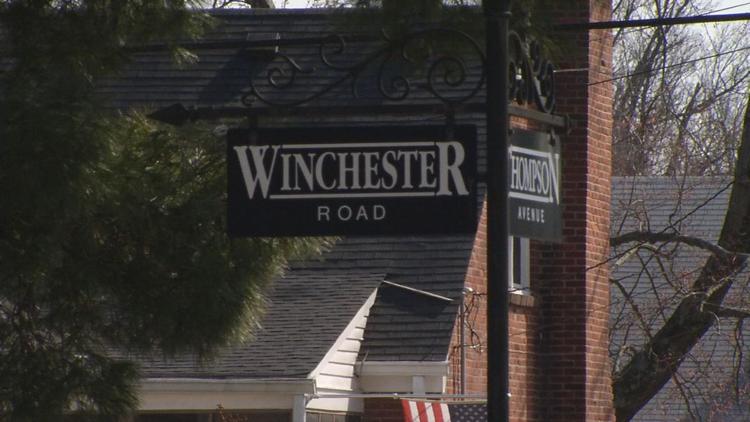 Cars flying through stop signs can be a problem in any area, but it seems to have picked up on Winchester Road as of late. People living in the area have gotten fed up with the law-breakers and decided to call the law themselves.
"They're concerned about someone getting hurt, getting hit by a car by running stop signs or just speeding through here," Jones said. "It is a straightaway, so people tend to do that."
Since mid-January, the St. Matthews Police Department said it's issued around 55 citations to drivers either speeding or disregarding stop signs on Winchester Road.
"(Drivers) are not being mindful of where they're at," Jones said. "I think they're getting in a hurry, thinking about where they're going and not where they're at at the time."
Now, officers have ramped up patrol in the area, per neighbors' requests. They're hoping additional tickets and more officers in the area for the next several weeks will send a message.
"Please stop at them, because we don't want a child or anybody out here trying to enjoy the afternoon to get hurt," Jones said.
Copyright 2020 WDRB Media. All Rights Reserved.