LOUISVILLE, Ky. (WDRB) -- The Louisville Metro Police Department has canceled all off days and vacation requests until further notice as the agency prepares for Attorney General Daniel Cameron's announcement in the Breonna Taylor case.
Sgt. Lamont Washington announced the decision in a Monday afternoon news release.
"The public may also see barriers being staged around downtown, which is another part of our preparations," Washington said in the statement.
In a memo, dated Sept. 21, Interim Chief of Police Robert Schroeder declares a state of emergency for LMPD, enacting the changes.
"To ensure we have the appropriate level of staffing to provide for public safety services and our policing functions, effective immediately the LMPD will operate under the emergency staffing and reporting guidelines as outlined in the Standard Operating Procedures, Emergency Response Plan, and collective bargaining agreements until further notice," the memo states.
Cameron has not released a timetable for the announcement. However, the federal courthouse downtown, The Gene Snyder U.S. Courthouse & Customhouse, is closed this week in anticipation of a decision in the case.
Last week, Tom Moore, the facilities manager of the General Services Administration, said the Department of Homeland Security had identified four buildings it classified as "high risk" targets in Louisville in the wake of civil backlash in connection with the decision. Those include the aforementioned federal courthouse, the Romano L. Mazzoli Federal Building, the U.S. Attorney's Office building and the U.S. Immigration and Customs Enforcement building. 
The General Services Administration has already begun taking proactive steps to protect the buildings, Moore said. 
LMPD posted a tweet early Tuesday morning to address traffic changes for the upcoming week. This includes barricades to block car traffic, parking restrictions and restrictions to foot traffic. 
Attention: Anyone with upcoming business downtown #LMPD pic.twitter.com/FL37wjGpBj

— LMPD (@LMPD) September 22, 2020
A LENSAlert was issued saying access to downtown Louisville is limited to the following areas:
Inbound
9th and Chestnut Streets
2nd and Jefferson Streets
8th and Market Streets
7th and Broadway 
Outbound
9th and Jefferson Streets
3rd and Market Streets
4th and Broadway 
2nd and Chestnut Streets
TARC announced that all stops for routes, including TARC3, traveling between Broadway and River Road and between 1st and 9th Streets in the downtown Louisville area will be closed until further notice. All other routes will run as normal. Riders can visit ridetarc.org for a full list of closed stops or call 502-585-1234.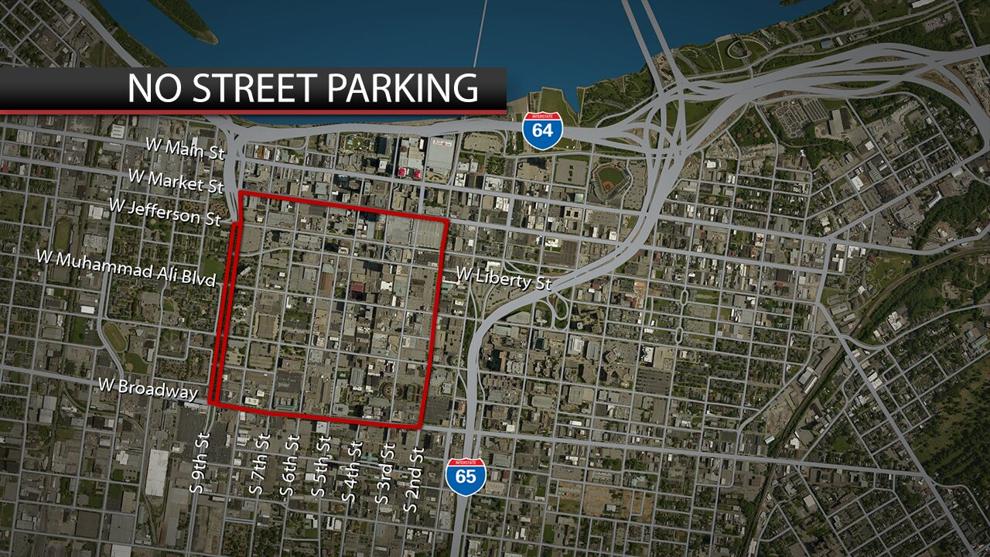 Copyright 2020 WDRB Media. All Rights Reserved.