LOUISVILLE, Ky. (WDRB) -- Goat races took over NuLu on Saturday afternoon in Louisville.
The sixth annual NuLu Bock & Wurst Fest was held on East Market Street from noon to 6 p.m. The free event attended by tens of thousands of people featured beer, sausage, music and goat races.
The spring festival celebrates a German lager brewed by monks in the 14th century. "Bock" means goat in German.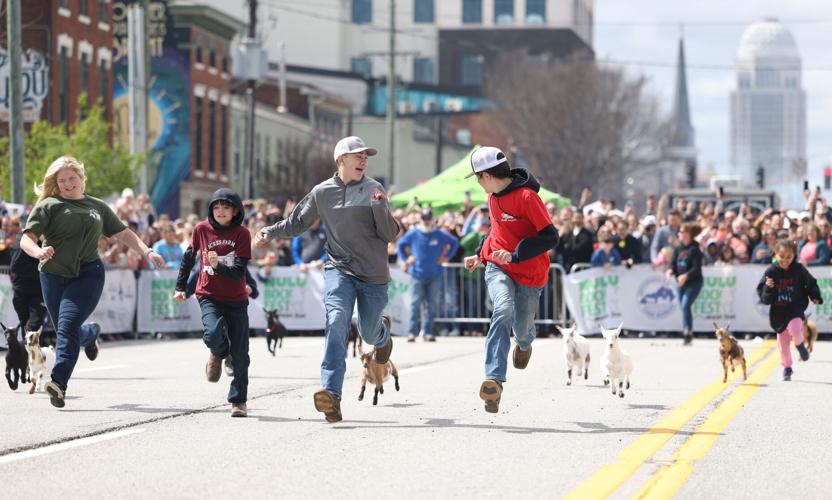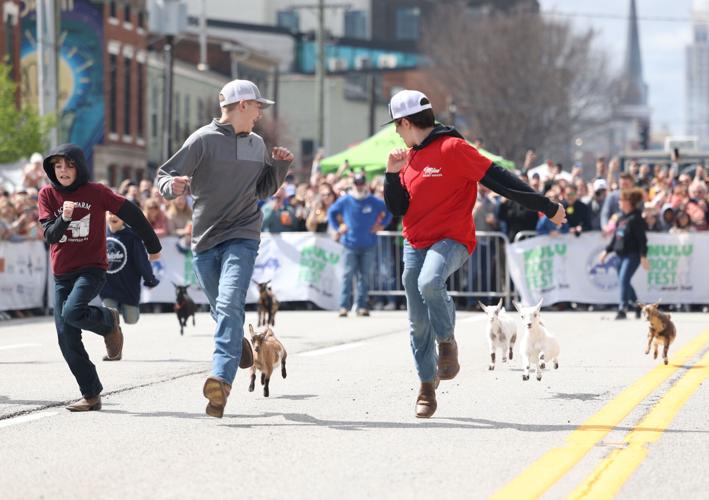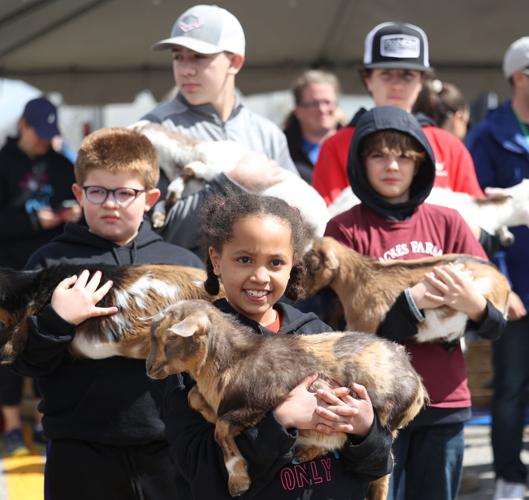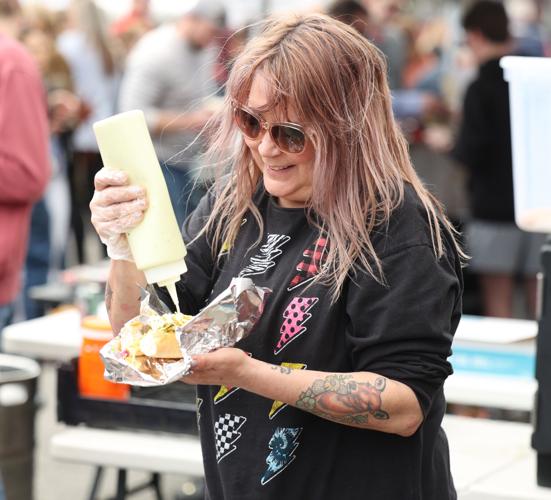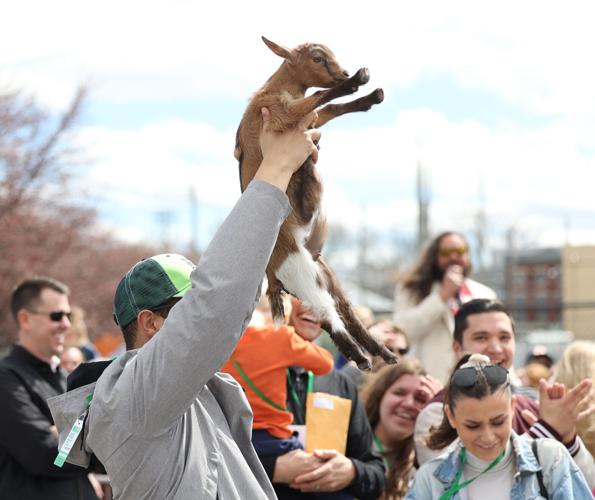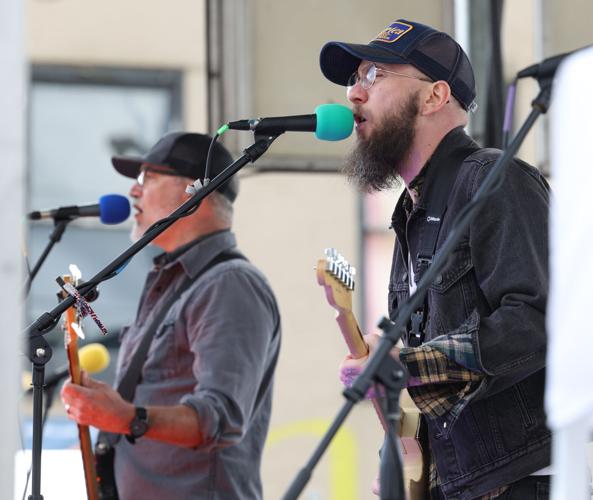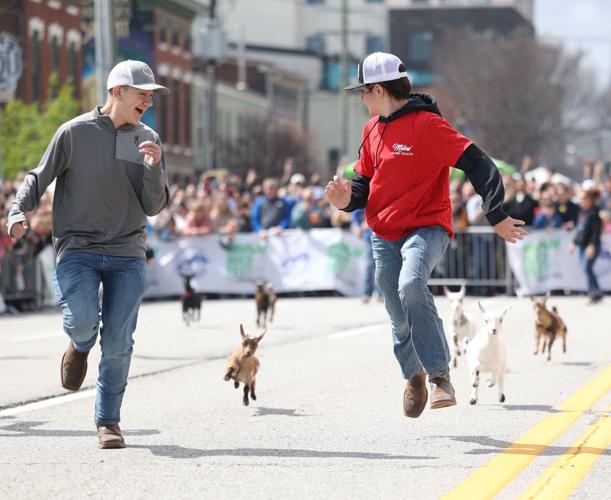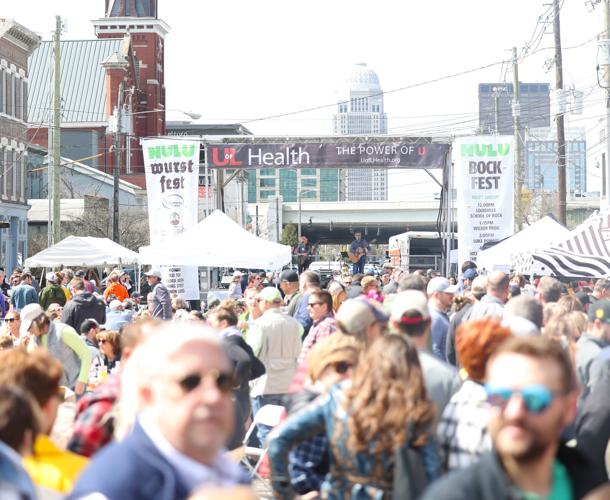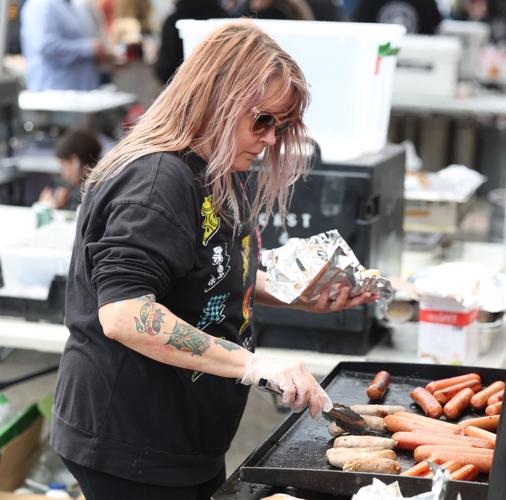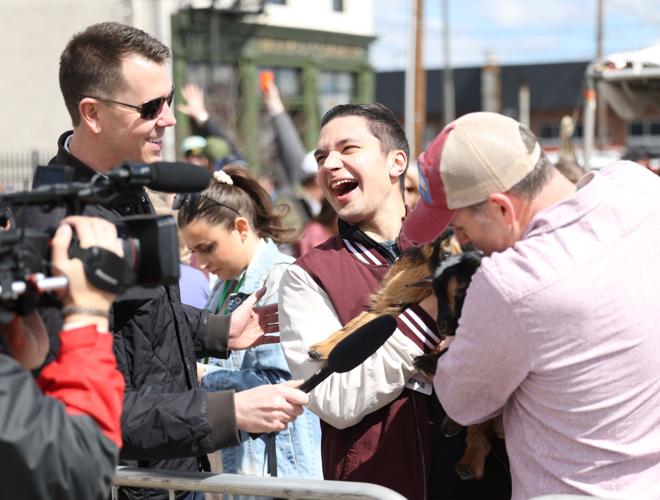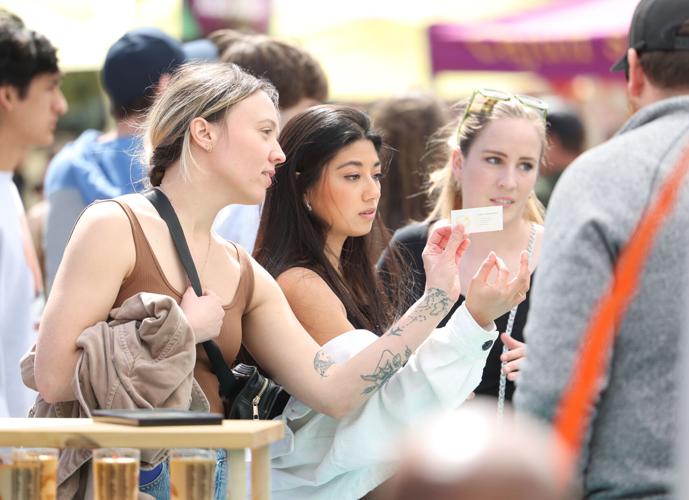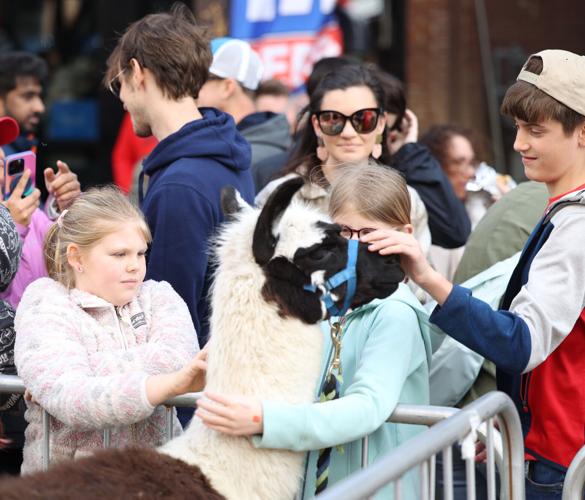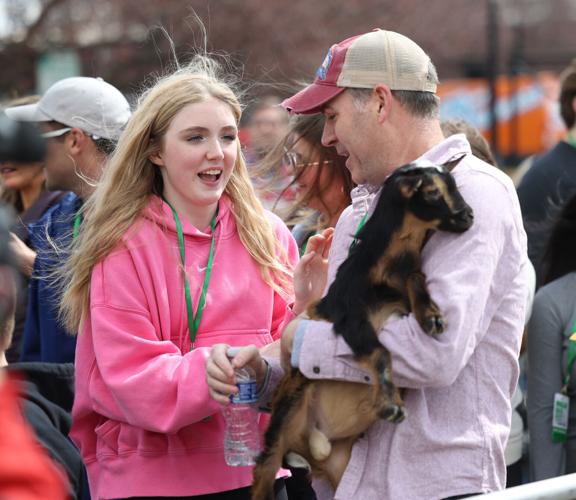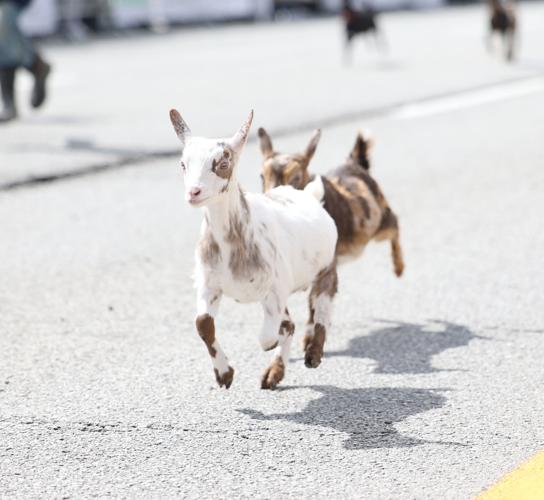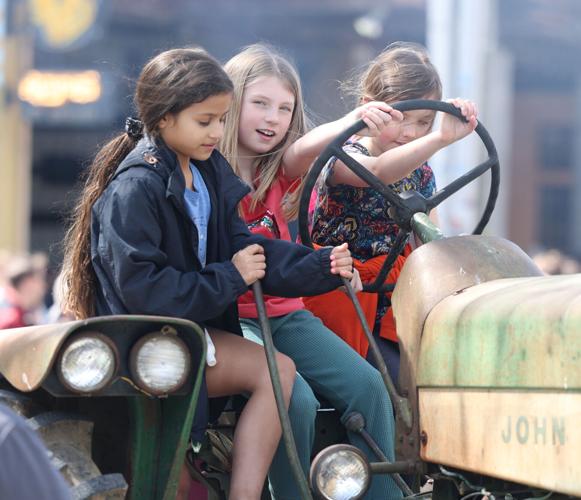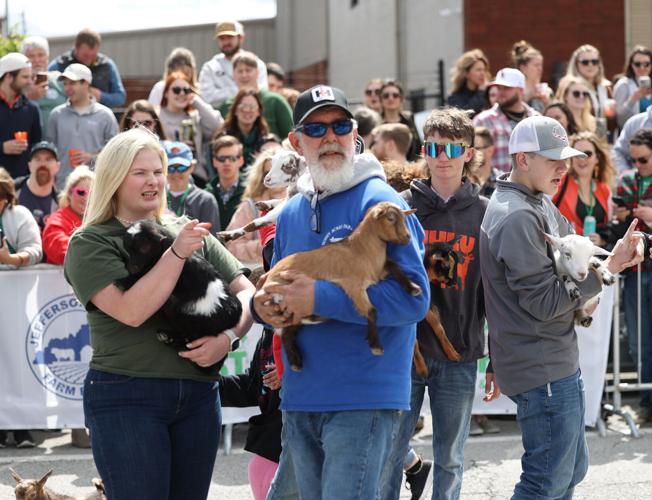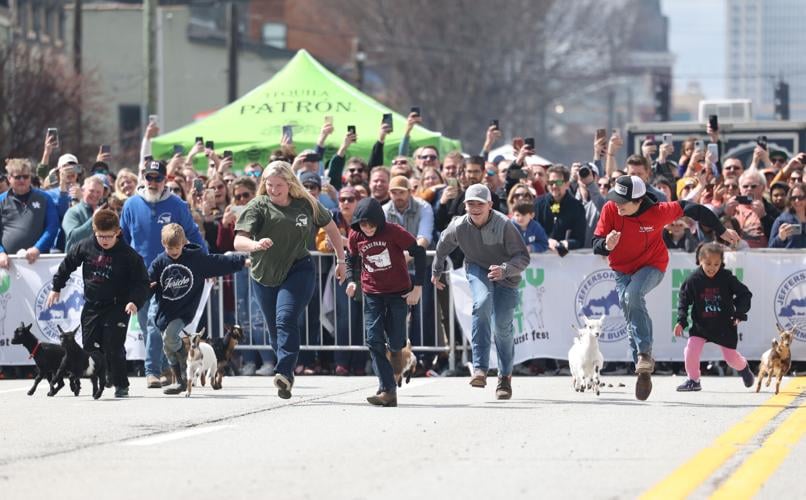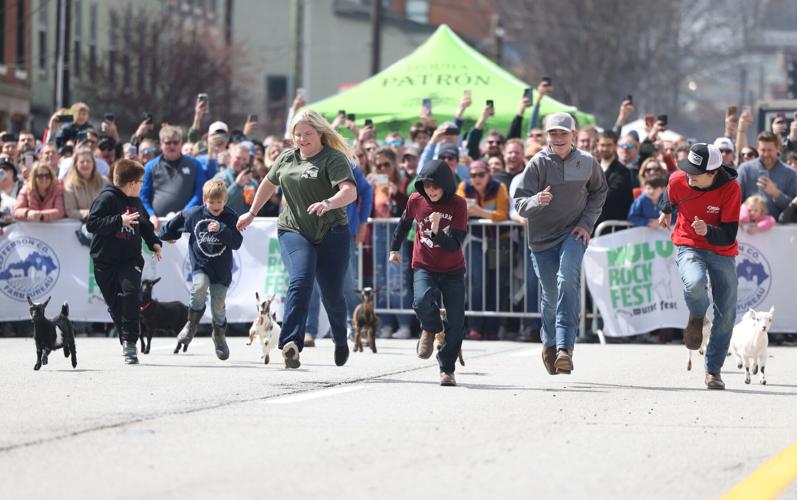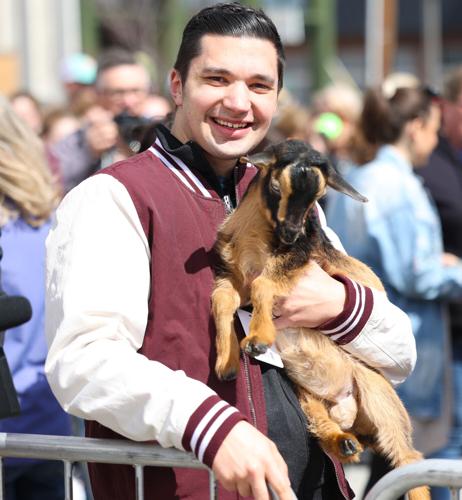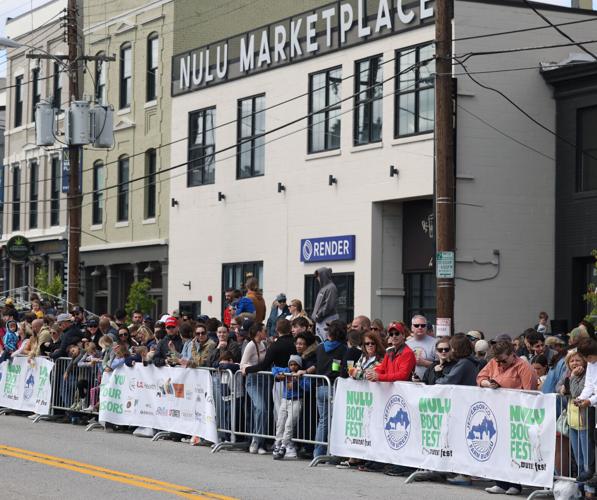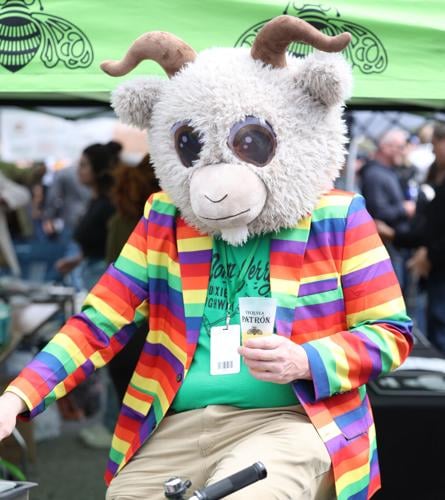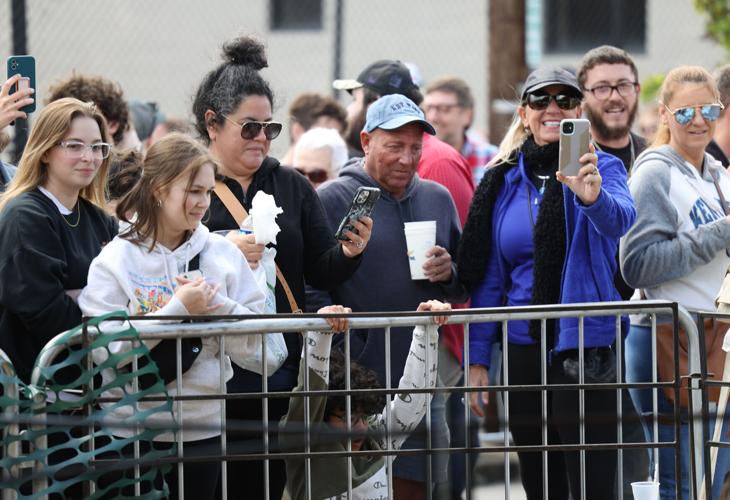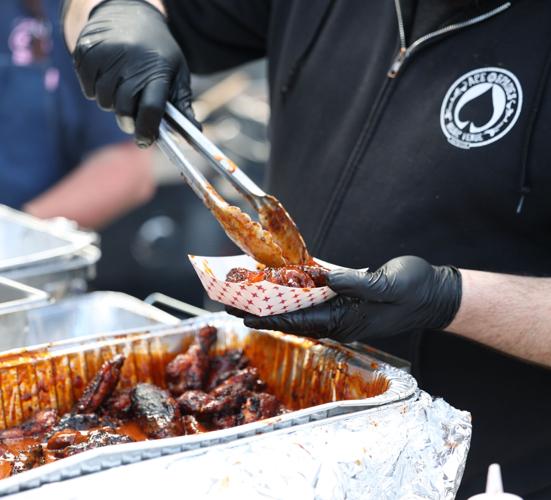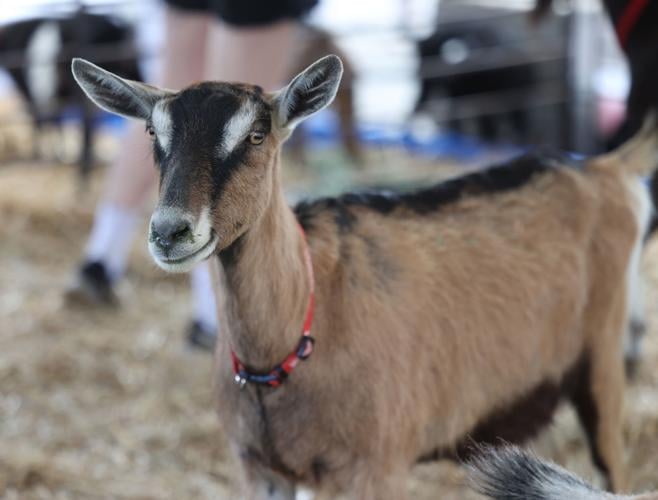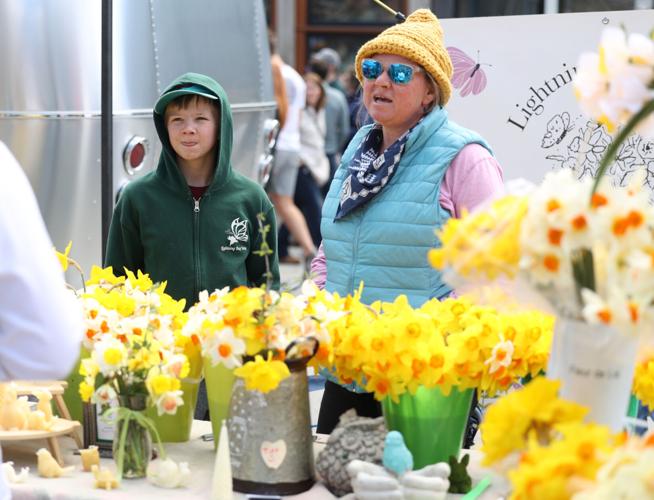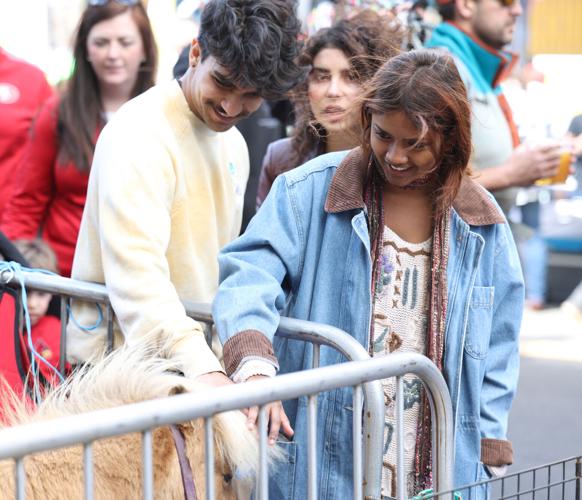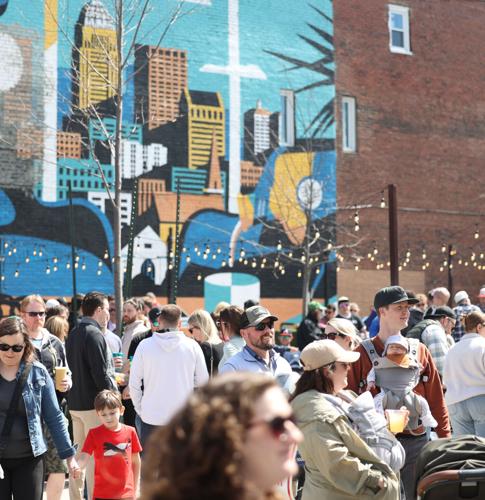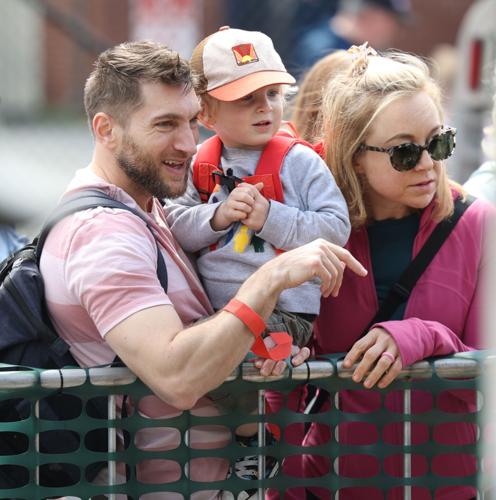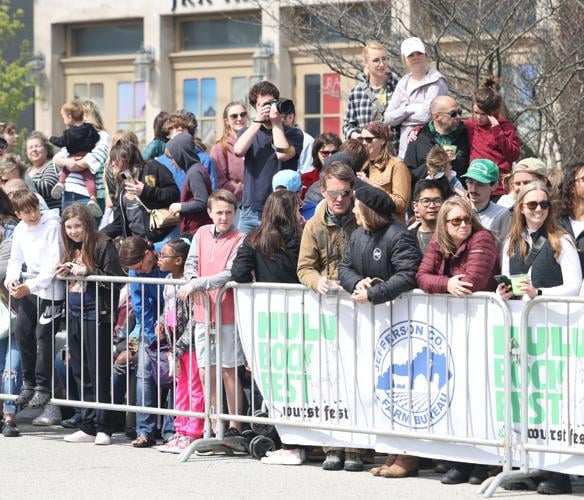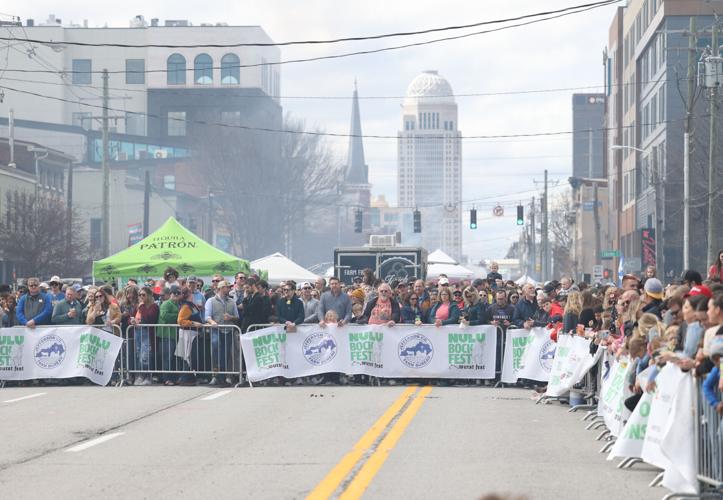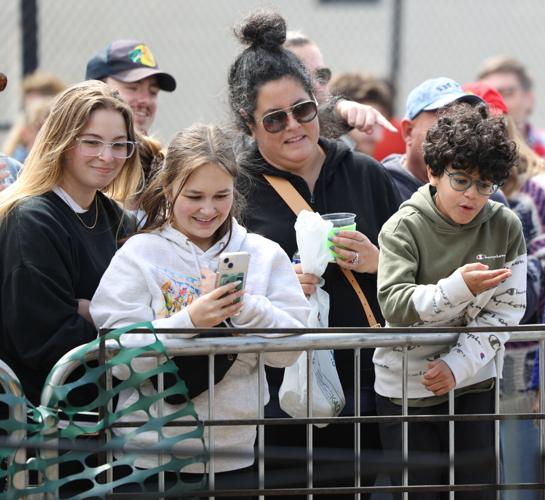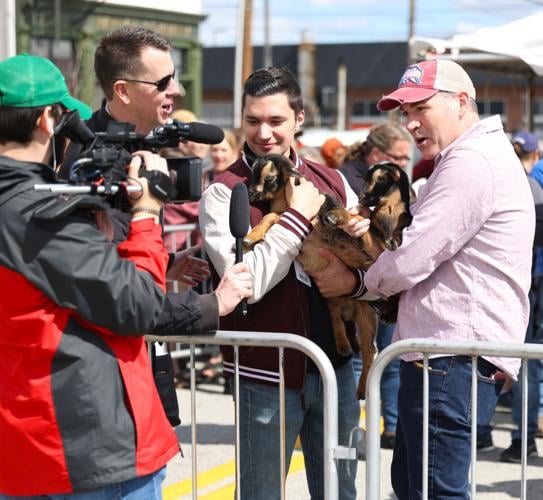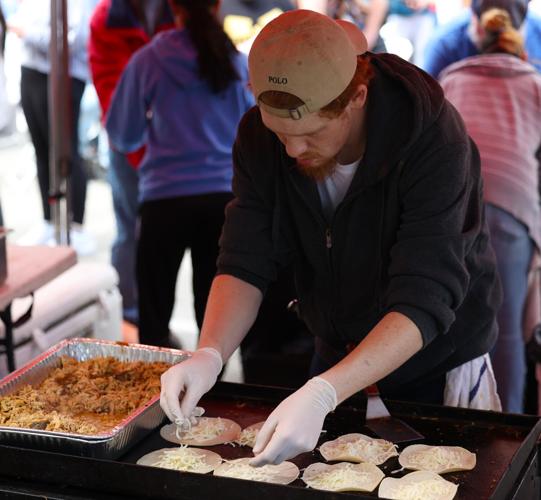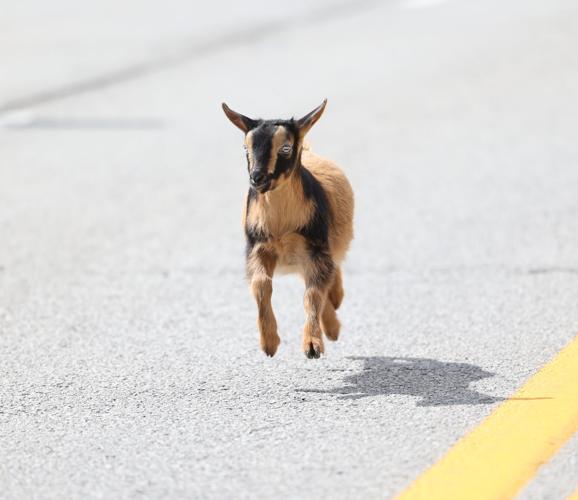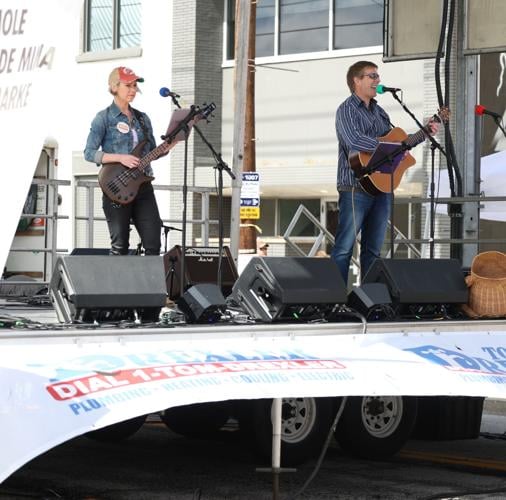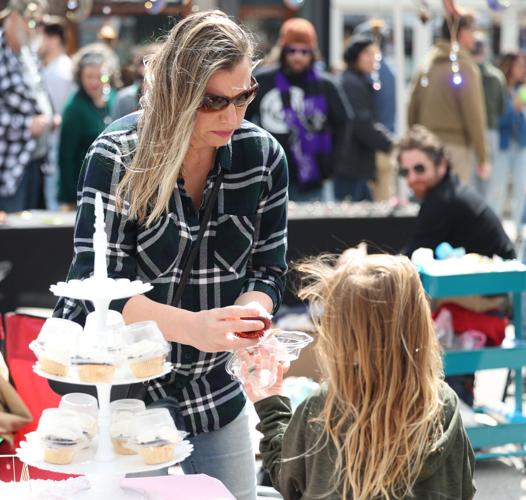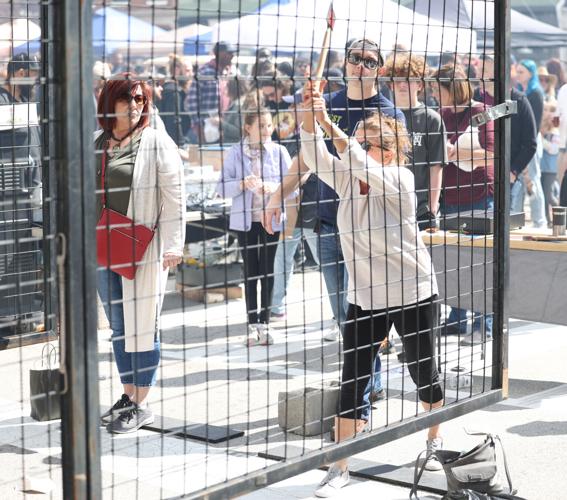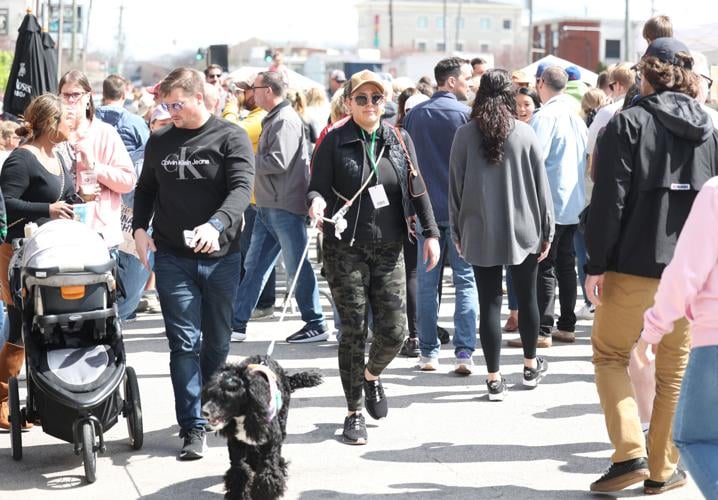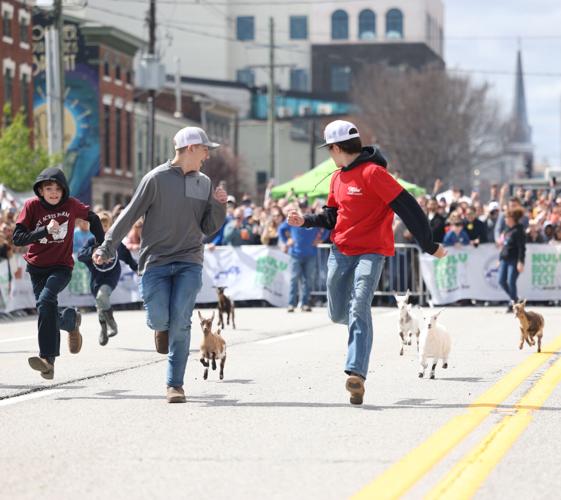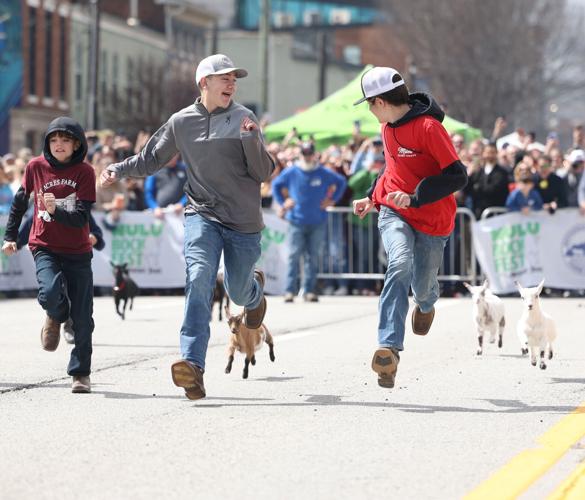 IMAGES | Goat races return for Nulu's Bock Fest in Louisville
Organizers expected around 40,000 people to attend the festival on Saturday. Some of the attendees were visiting Louisville for the NCAA Tournament this weekend.
"We've been seeing a lot of people from out of town coming to Nulu, which is wonderful because it's such a great neighborhood to show off Louisville to our out of town guests," said Randy Blevins, Bock Fest organizer.
Some of the event's attendees were fans of Creighton and San Diego State, two teams who will play at the KFC Yum! Center on Sunday in the Elite 8.
"Just stumbled upon it so we did a food tour yesterday, we're in the area and heard about it so we're coming here and resting up for game time," Rich Manning said.
There were dozens of local beers, vendor booths and petting areas for animals, but the goat races every 30 minutes or so garnered the crowds' attention.
At 2:45 p.m., there was the Forecast Dash Baby Goat Race with goats sponsored by meteorologists, including WDRB's Bryce Jones, sponsoring Buckeye, and Jude Redfield, sponsoring Manitoba Mawler. Neither goat won the race, but the sunny day was enjoyed by the crowd.
"He tried his best and that is all that matters," Jones said. "I don't even know if he finished."
Due to the festival that spans from the 600 block to 800 block of East Market Street, roads around NuLu were closed.
Click here to get connected to NuLu Bock & Wurst Fest.
Related Stories:
Copyright 2023 WDRB Media. All Rights Reserved.