FLOYDS KNOBS, Ind. (WDRB) -- The Mustard Seed is moving across the street from its original location on Paoli Pike in Floyds Knobs.
The thrift store donates part of its profit to organizations that help victims of abuse.
"This is my story," founder Ginny Weigleb said. "I was sexually abused as a child."
Weigleb said some victims' road to recovery might have similarities to the items on the shelves at the thrift store.
"This is someone else's items they're discarding, and we see value," Weigleb said. "(Victims) can feel discarded, abandoned and thrown away. And what we do is we redeem all the items. You look around in the store, and every last one of these items was carefully selected so that it could be repurposed and reclaimed."
The Mustard seed opened on Paoli Pike three years ago. In that time, the store has already expanded once but has outgrown the space again. The building across the street is the former Boot Scoot bar that was abandoned and destroyed by a water leak.
"It's so much like a survivor's journey and healing," Weigleb said. "It was just this neglected shell, and the interior was full of mold and damage."
"Oh, it just wreaked," Mustard Seed Creative Director Christie Morris added. "You can't imagine that much neglect with water damage for so long."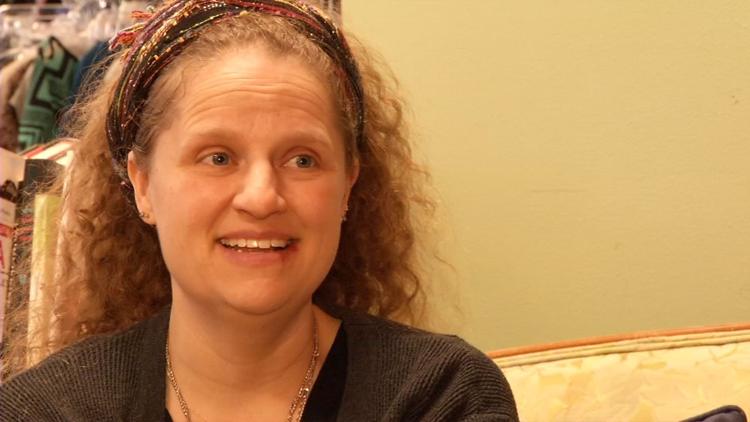 The new location is much larger, has more room for meeting space and has a kitchen for catered events. Weigleb hopes to use the new space to host Bible studies and workshops. It will open at the end of March.
Copyright 2019 WDRB Media. All Rights Reserved.