LOUISVILLE, Ky. (WDRB) -- They grow up so fast!
Fitz the elephant will celebrate his first birthday Sunday at the Louisville Zoo. Zoo officials want everyone to join in on Fitz's special day during a Facebook livestream at 11 a.m. Sunday. Tune in by visiting the zoo's Facebook page. 
Fitz will open "gifts" of watermelon and bananas made to look like presents. The staff will even sing "Happy Birthday" to the calf.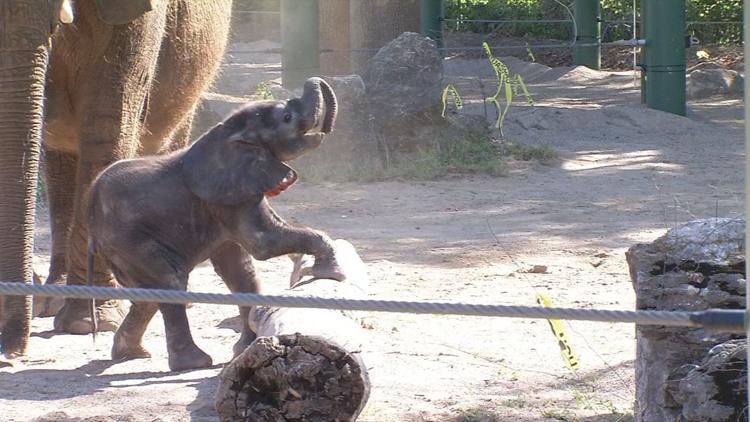 In a Facebook post Friday, zoo officials said they'll also talk about "why (Fitz is) such an important animal ambassador" during the birthday livestream. 
Copyright 2020 WDRB Media. All Rights Reserved.