LOUISVILLE, Ky. (WDRB) -- More than 60 firefighters tried to save a strip mall on Breckenridge Lane from burning to the ground Monday as lames and smoke ripped through several St. Matthews businesses.
It was one massive fire with two very different opinions for who should respond. And right now, a thin line continues to divide Louisville and suburban fire departments.
While investigators determine what caused the fire, it's not the only burning question.
"Both on the scene and social media, they're asking our guys and gals, 'Where were we?'" St. Matthews Fire Chief William Seng said. "People are asking 'Where is the St. Matthews fire department?' Because we are only 7/10ths of a mile away."
The answer: The building is in the St. Matthews area but part of the Louisville Fire Department's coverage, so even though it was in their own backyard, St. Matthews firefighters were not dispatched to the scene.
"We dispatch those according to those response plans that are given to us both by Louisville fire and by county agencies," said Mitchell Burmeister spokesman for Louisville Metro Emergency Services.
Burmeister said the city and county use the same dispatch center and radio system.
"They are just working off of two different radio channels," he said.
Louisville Fire Chief Gregory Frederick called the dispatch system one of several roadblocks, but Burmeister said the dispatchers are crossed trained so anything is possible.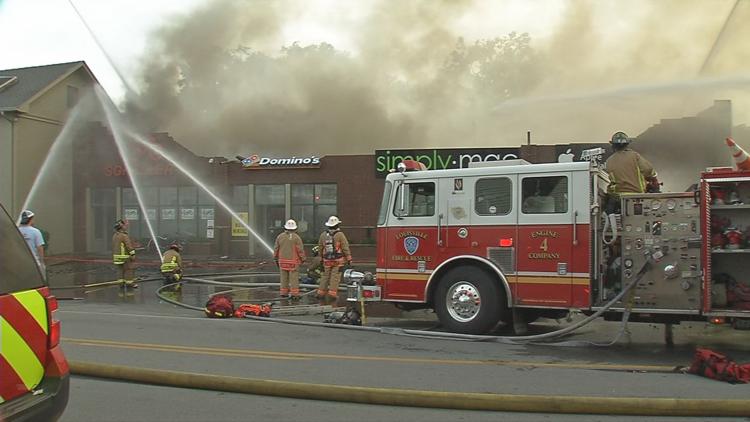 "A combination of services is certainly within the realm of technical possibilities," Burmeister said. "There's nothing today that says we couldn't patch radio channels together,"
Again, that's not Frederick's only concern.
"If we pull St. Matthews into our district, then somebody else has got to cover their district," he said. "So if their truck is here in our district on a run, who is covering their area?"
Seng said responding to Monday's fire would not have weakened coverage in St. Matthews.
"We are probably talking about one apparatus responding to that location, because it would be the closest and the quickest getting there," he said. "I have three or four other apparatus that can fill in, just as he does when he pulls one out of his east end that goes and makes that fire. He's got to do a fill in."
Frederick said other potential problems would include other suburban departments. 
"Whatever we do with St. Matthews, we would have to do with the other departments that border us," he said.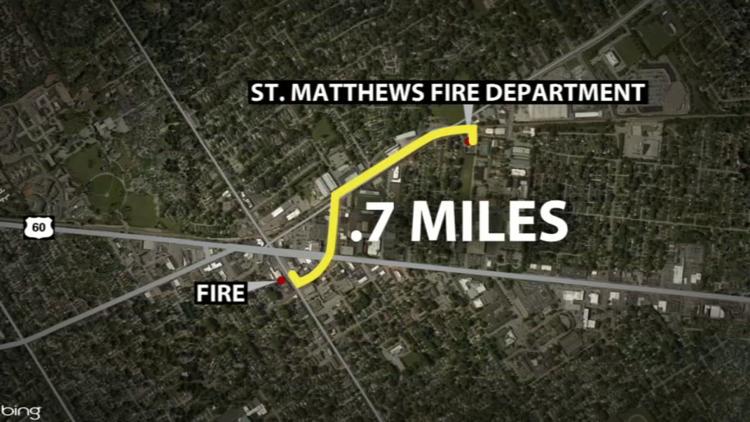 He said the problem goes both ways.
"There's a number of fires that St. Matthews has made in a similar area, and we didn't respond to them," Frederick said.
That's something Seng wants to change.
"Why wouldn't you want to get the quickest resource to the scene all across the county?" he asked. "I welcome with open arms for them to come and respond to those incidents. It's just about getting the fastest resource to the scene as soon as possible. I've been asking for this response with the closest unit dispatching for years."
Metro Council's Public Safety Committee plans to discuss the issue with both chiefs in the near future.
Related Stories:
Copyright 2019 WDRB Media. All Rights Reserved.