LOUISVILLE, Ky. (WDRB) - The right three lanes on Interstate 65 over the John F. Kennedy Memorial Bridge will close for at least a week for repairs starting Tuesday.
The work is Phase II of maintenance on the bridge, according to the Kentucky Transportation Cabinet. 
"We're just going to be replacing bolts, which is why the closure for this one is only a week," said Stephanie Caros, spokeswoman for KYTC District 5.
Phase I wrapped up Nov. 27 after weeks of closures of the left three lanes.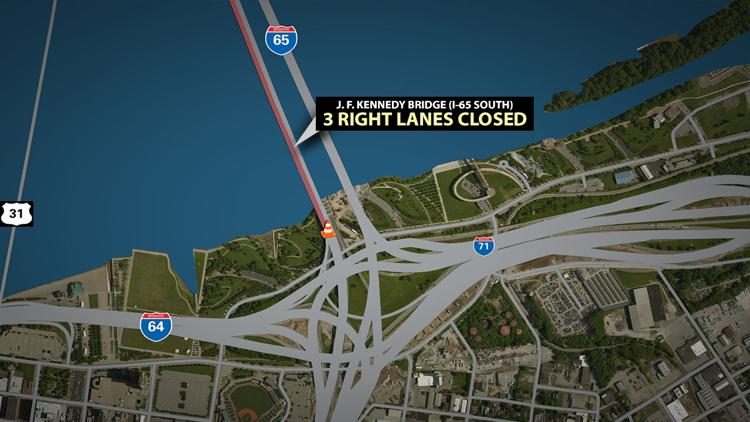 KYTC also said the exit ramps to I-64 West and I-71 North will close Dec. 7 and 8.
"There will be detours, obviously, in place for people to navigate back to 64 and 71," said Caros.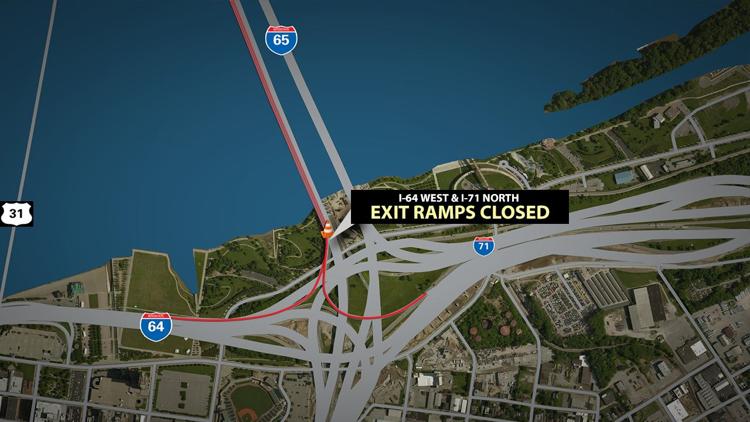 Drivers can take one of two detours to reconnect to I-64 and I-71:
George Rogers Clark Memorial Bridge to U.S. 31W to the 9th Street interchange
Continue on I-65 and connect to I-264E
"Motorists should be on the lookout for delays, slowdowns, that kind of thing," said Caros. "We really want to try and expedite this, get it done as quickly as possible and get people moving through there."
KYTC adds there could be additional construction days depending on weather.
Copyright 2019 WDRB Media. All Rights Reserved.