LOUISVILLE, Ky. (WDRB) -- Memorial Day can trigger "heavy" emotions for military families and veterans.
The Veteran's Club in Louisville is helping people cope and remember their colleagues.
This weekend is meant to remember America's fallen heroes. For some, that could mean a moment of silence and for others, it can be much more.
"We don't talk enough about the suicide problem that is in the veteran community," veteran Ronnie Knuckles said.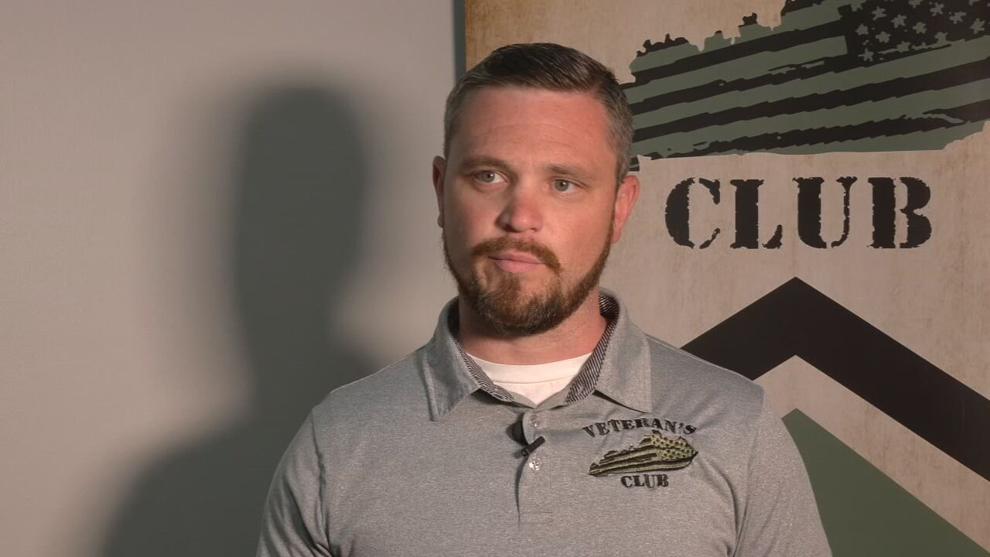 The last Monday in May is a difficult holiday for some veterans. About 20 die by suicide everyday; and for Knuckles, it's personal.
"The unit I was in had a really high suicide rate," Knuckles said. "Memorial Day for me, it's time to remember the guys that came back and couldn't overcome their battles."
Knuckles served four years in the Marines and every year on Memorial Day weekend, he makes an effort to check in on his friends.
"We talk throughout the year but Memorial Day specifically, we usually talk three or four times that week," Knuckles said. "We have a Facebook group call we all hop on and do a live video call on Facebook, we can see each other's faces and stuff."
It's a simple video call conversation but it keeps them from being alone.
"It's tough because, no, we don't necessarily say Happy Memorial Day," Jeremy Harrell, CEO and founder of the Veteran's Club, said. "It does exist so that we can honor those that we've lost."
Harrell, a U.S. Army Combat Veteran, also suggests taking advantage of the national 988 suicide prevention hotline and any family support.
"One thing that helped me was get out in the community and get involved in some of those events," Harrell said. "The worst thing we can do is be alone, to have those thoughts."
"Be there, kind of give your veteran partner some space if they need it," Knuckles said. "If not, just be there with them, enjoy the weekend with them, participate in things with them."
Whether it's taking a minute out of your weekend, or catching up with some friends, take time to remember the fallen.
"It's something we need to be remembering year round," Knuckles said. "We need to not take for granted what we have here in this country."
Veteran's Club will host a horse therapy session Saturday from 11 a.m. to 3 p.m. at their farm in Taylorsville. It's located at 375 Normandy Heights Road Taylorsville, KY 40075 US.
To learn more about the organization, click here.
Copyright 2023 WDRB Media. All Rights Reserved.