LOUISVILLE, Ky. (WDRB) - Kentucky transportation officials said contractors "technically" didn't properly install bolts on Interstate 65 South across the Kennedy Bridge.
The project has significantly impacted traffic since Phase I began in early November. According to KYTC, it's necessary "maintenance" on the rather newly installed deck of the bridge.
It was replaced in 2016. Two years later, in spring of 2018, the cabinet found problems.
"We actually had one of those (finger) joints pop up," said Stephanie Caros, a spokeswoman for KYTC District 5. "That caused us to begin an inspection and do some investigating on why that happened."
This week, Phase II of the project to replace finger joints (large steel pieces across the bridge that allow it to expand) and bolts has shut down the three right lanes of the bridge. Crews are repairing those bolts in the finger joints.
However, those bolts weren't torqued properly and didn't have enough tension in the concrete when contractors installed them, KYTC said. But the cabinet isn't taking responsibility, because it said there was no way for them to know until that joint popped up last spring.
"There's a lot of stuff you can't see unless you disassemble the joint and see what's underneath," Caros said.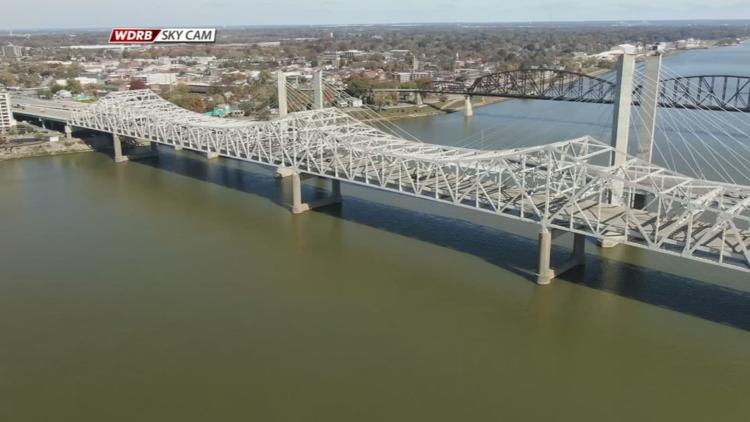 KYTC said it isn't seeking any penalty against the contractor, as that specific contract has expired without warranty, and safety shouldn't be a concern. 
"We've done a full inspection of the bridge in that regard, and we're making sure that there no other issues," Caros said.
All lanes are expected to be back open Monday.
Copyright 2019 WDRB Media. All Rights Reserved.