LOUISVILLE, Ky. (WDRB) -- The trial for a former Bullitt County teacher whose text messages led to a school lockdown began Thursday. 
Former Bullitt Central High School Spanish teacher Dusty Witherspoon is appealing her termination from the school after being arrested and charged her with terroristic threatening and criminal trespassing in 2018. 
Witherspoon's attorney said her client sent a text to her friend in Gov. Matt Bevin's office. In the text, Witherspoon said she wanted to meet with the governor to expose what the school system was doing to her. Her attorney argues the district twisted that into a threat to commit violence.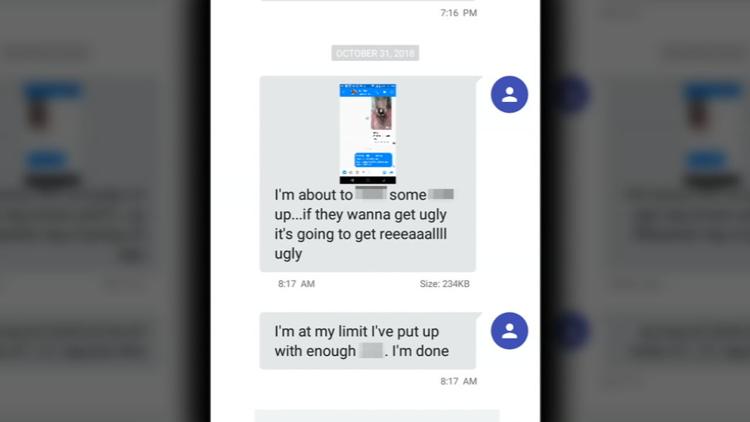 "I'm about to (expletive) some (expletive) up ... if they wanna get ugly it's going to get reeeaaalll ugly," Witherspoon said in the text. "I'm at my limit. I've put up with enough (expletive). I'm done."
Witherspoon's attorney said the trial will continue Friday with more testimony, followed by closing arguments. 
Related Stories: 
Copyright 2019 WDRB Media. All Rights Reserved.