BEDFORD, Ky. (WDRB) -- Trimble County will soon have zoning ordinances put in place after a long back and forth over whether to issue them at all.
Inside a packed room Monday night, Trimble County's fiscal court voted 3-2 to create zoning for the county, something that it didn't previously have.
"I don't think it is a good thing for the county," said Rick Carter, who has lived near Bedford for 22 years.
Carter isn't happy about Monday's decision and said it's the homeowners who will now have to pay even more to live there.
"We are going to have to pay for permits to build stuff on property we already pay taxes on, and I don't think it's right," he said.
Last summer, with no ordinances in place, a company that disposes of vegetable byproduct wanted to purchase nearly 200 acres off Highway 421. Neighbors called it a "sludge farm" and fought hard against it.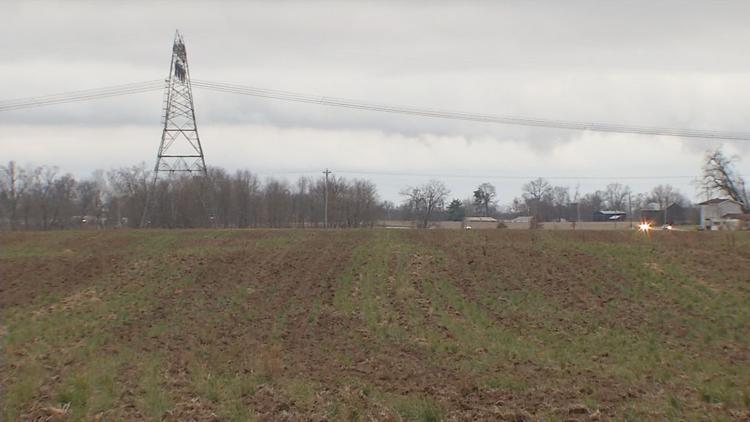 Due to outcry, the land's owner took the property off the market.
Although no one spoke out during the public input section of the meeting, the county's judge executive opposed the ordinance. He questioned how the ordinances would be enforced.
"What it is designed to do is to give us some options on what can be done under that comprehensive plan without jeopardizing that vision we have," said Bob Yowler with Trimble County Planning and Zoning.
The city of Milton doesn't want anything to do with the ordinance, which would have several zoning areas including residential and agricultural.
"If you are going to do it, then the whole county should have to do it," Carter said. "Not just Bedford but Milton also. It's all part of the county."
Supporters said the new ordinances would be less restrictive than neighboring areas and would include residential and agricultural allowing bed and breakfasts and campgrounds.
"You cannot have a comprehensive plan without something that acts as an instrument to get it done, and that is basically what planning and zoning does," Yowler said.
The new ordinances will take effect in January.
"I don't think the timing is right for it," Carter said. "There is never going to be any big industry here, and we are too far off the beaten path for anybody to care about what is going on in Trimble County,."
Copyright 2019 WDRB Media. All Rights Reserved.