LOUISVILLE, Ky. (WDRB) -- Trinity High School celebrated its basketball state championship Monday morning.
Students gathered in the school's gym to mark the occasion.
The Shamrocks beat Scott County earlier this month to win the Sweet 16 Boys State Championship.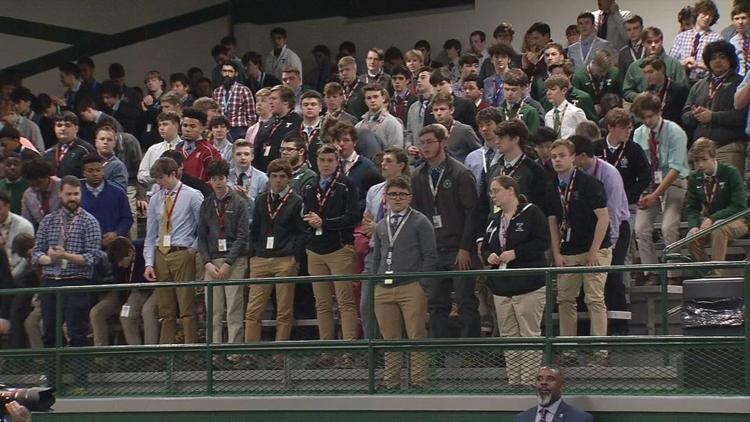 Head Coach Mike Szabo says he thought a lot about why this team was able to accomplish the feat.
"They showed up every day, every day," he said. "They came to work and they worked hard. We had tremendous senior leadership on the court and off. All five seniors that started on this team, they all had special things about them, they all compliment each other perfectly."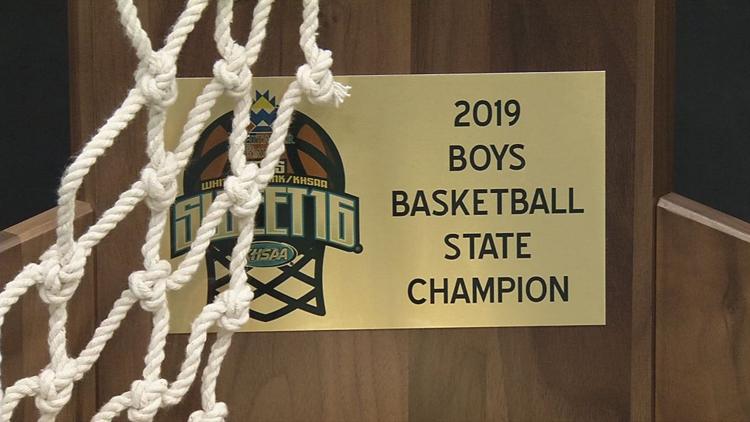 Trinity finished the season with 30 wins and eight losses.
Copyright 2019 by WDRB Media. All rights reserved.