LOUISVILLE, Ky (WDRB) -- Kentucky Gov. Andy Beshear's mask order is now officially in effect as of 5 p.m. Friday despite a motion from Attorney General Daniel Cameron asking a Scott County judge to see if the governor's order complies with state law.
On Friday, WDRB News asked Kentuckians what they think about being ordered to wear a mask. 
"I want to be protected, and I want to protect others," Charmaine Ward said. "So I don't have an issue with the mask mandate."
"My grandma lives down in South Carolina, and she was just diagnosed with (COVID-19)," Matt Londergan said. "I think that was kind of an eye-opening experience for me, and I feel like it's only a mild inconvenience."
"He doesn't have the right to order me to wear a mask. I fall under the ADA," Sidney Leibson said. "That's the reason I can't wear a mask. I choke suddenly." 
Dr. Jason Smith, the University of Louisville's Chief Medical Officer, saidmost people should be able to wear a mask.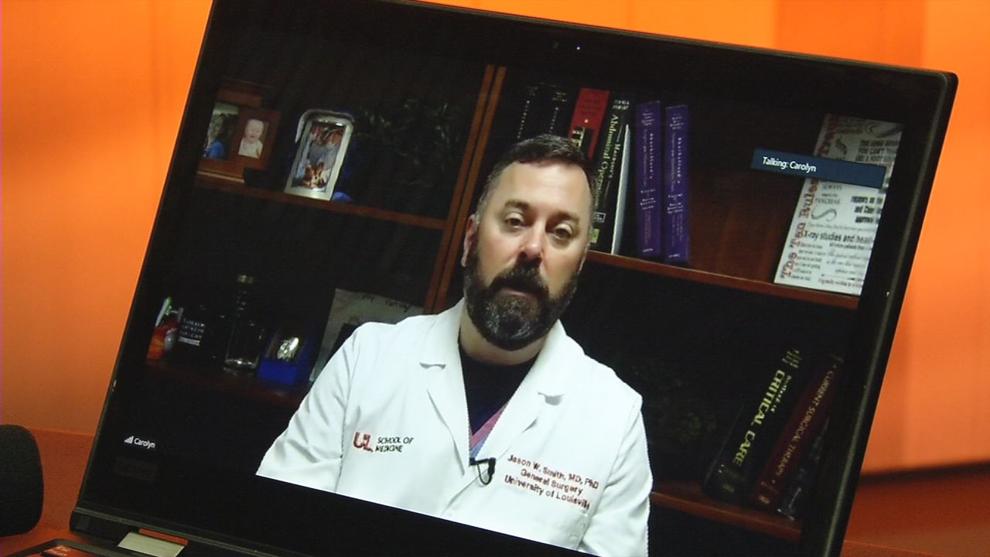 "From a medical standpoint, there's not a lot of reasons not to," he said. "From a psychological standpoint, I absolutely understand that everyone has different experiences they bring into everyday life."
Despite the controversy, Smith calls the mask mandate necessary.
"We have a burden to protect each other, and one of the ways we do that is by wearing a mask," he said. 
Smith said there is a reason he has been wearing a mask as a health professional for three decades.
"Wearing it in surgery, I'm trying to minimize the secretions that you create from breathing, sneezing, coughing," he said. "From getting onto patients or getting onto surfaces."
According to Smith, masks help slow the spread of disease. He is asking you to do your part so we can keep the economy open and so that everything we have sacrificed this year will not be in vain.
"Don't stop the fight before it's over is what I want to remind people, and absolutely do your best to protect each other," he said. 
Smith said when you wear a mask remember to wear it correctly by covering your nose and mouth. 
Related Stories:
Copyright 2020 WDRB Media. All Rights Reserved.