LOUISVILLE, Ky. (WDRB) -- Another horse died this week at Santa Anita Park in California, the 31st horse death there since December.
The problem hasn't been felt to that extent at Churchill Downs, where officials say they are meticulous when it comes to checking the track's surface. That was part of a discussion at the University of Louisville on Wednesday night. A panel of horse racing experts talked about horse safety on racetrack surfaces.
Workers at Churchill Downs do several safety checks daily, like moisture and soil tests. Before a meet, engineers will use mechanical hoof testers to check the track's surface.
Track superintendent Jamie Richardson said the track has seen one "musculoskeletal catastrophic" injury in 2019.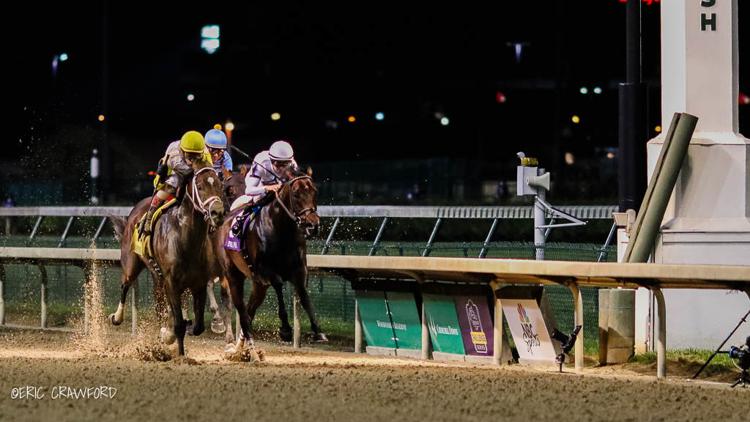 "We "We've just run three days in September with zero," Richardson said. "We're probably getting up to 3,400-plus starters, and we've had one (catastrophic injury). I think that's a good number."
Churchill Downs hosts its September Meet through the end of this month, with the Fall Meet beginning Oct. 27.
Related Stories:
Copyright 2019 WDRB Media. All Rights Reserved.