LOUISVILLE, Ky. (WDRB) -- A University of Louisville researcher made a discovery that predicts which COVID-19 patients will get sicker.
Dr. Jun Yan studied the most severe cases of the novel coronavirus and discovered that one type of immune cells became highly elevated in some patients whose conditions became very severe.
The diagram below shows those immune cells in a healthy patient, someone with moderate COVID-19 symptoms, and someone with severe symptoms.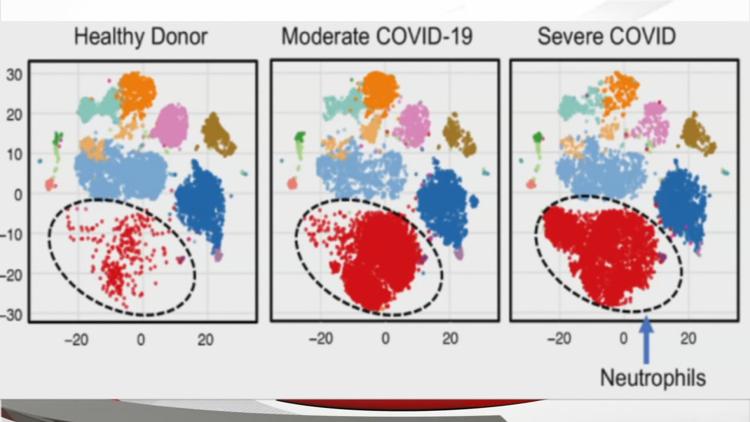 Yan said if those immune cells are in a very high volume, they can cause pulmonary embolism, heart attack or stroke.
Copyright 2020 WDRB Media. All Rights Reserved.