LOUISVILLE, Ky. (WDRB) -- Love is in the air at UPS Worldport in Louisville.
Valentine's Day is one of the busiest times of the year for UPS workers. Worldport officials say about 9 million pounds of flowers are shipped around the globe for Cupid's big day. That's about 517,000 boxes. Flowers arrived at the air hub in Louisville from South America on Tuesday.
"When the truck gets here, you know, they are refrigerated, so you know they are still alive, so you get them done as fast as possible," says UPS unloader Nathan Clark. He says the flowers need special handling, "Especially when you get the flowers you want to take special care of them because someone doesn't want to get their flowers torn up or smashed, so you want to make sure the flowers get to the special person on time and how they were ordered."
The National Retail Federation estimates people will spend $20 billion on Valentine's Day this year, and about $2 billion of that will be spend on flowers.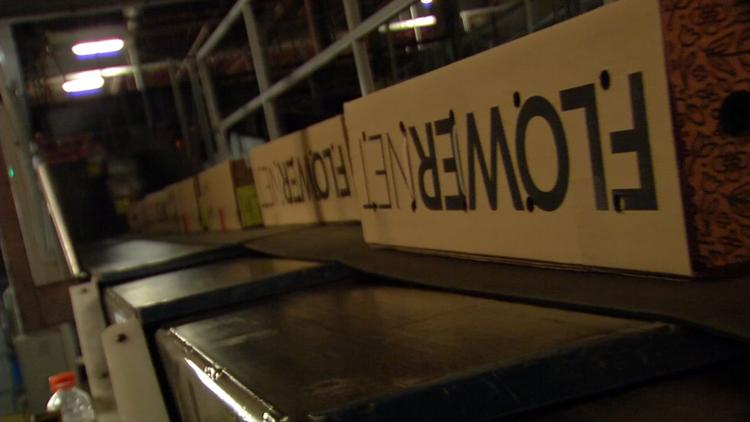 There is also good news for procrastinators. Flowers can be ordered to ship "next day air" to make sure they arrive to your loved one on time.
Copyright 2019 WDRB Media. All Rights Reserved.