LOUISVILLE, Ky. (WDRB) -- Icy conditions are to blame for a mutli-vehicle crash that closed SR 111 in Indiana between Highway 60 and St. Joe Road in Bennettsville early Friday. 
Five vehicles were involved in a crash and another seven vehicles slid off the road, according to Sgt. Carey Huls with Indiana State Police. The road had iced over and was very slick. 
In a tweet, Huls said the road was "a sheet of ice" after packed down slush froze. Police had to wait on county crews to come salt the roads to finish getting cars on wreckers. 
CR 111 and SR 60 At Bennettsville. . pic.twitter.com/A3GUuNRA2n

— Sgt. Carey Huls (@ISPSellersburg) February 7, 2020
Several tow trucks were called to remove the disabled vehicles, including a pickup truck and an SUV that were in a ditch.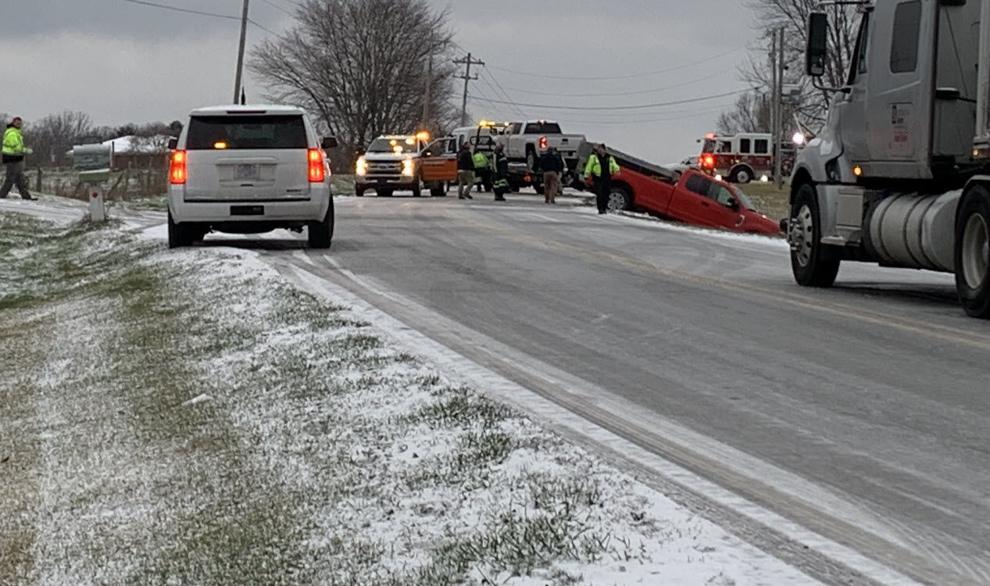 Southern Indiana wasn't the only place hit with snow. On the other side of the river, plenty of neighborhoods had snow covered roads. 
LMPD said throughout the morning, it was swamped with accident calls, and only responded to serious injury crashes. 
As people began the morning commute this morning, LMPD was swamped with accident reports. We have transitioned over to "state forms". If you're involved in a non-injury accident and your vehicle can be removed from the roadway safely... use this link https://t.co/IQprBc5Jfo 1/2

— LMPD (@LMPD) February 7, 2020
Copyright 2020 WDRB Media. All Rights Reserved.