LOUISVILLE, Ky. (WDRB) -- A Louisville candy and tobacco warehouse has taken a major turn, bringing farm fresh to the inner city.
The former Axton Candy and Tobacco Warehouse in the Shelby Park neighborhood will become a farmer's market.
"It's one of a kind to this neighborhood but also to the region," Logan Street Market Director Sarah Height said.
The Logan Street Market is a $2 million project. It will have four independent restaurants, 30 vendors, a year-round farmer's market, a stage for entertainment and space for private events.
"We're still looking for a couple permanent vendors," Height said. "The farmer's market will start as soon as we open, and we're also looking for a few more corporate founding sponsors to help get this off the ground."
Some of the vendors include Safai Coffee, Wiltshire Pantry, Bourbon Barrel Foods and Colonel De Spices.
"Some of them are straight start-ups," Height said.
There will be a butcher, a fishmonger, a cheese shop and a bakery.
The market was supposed to be ready months ago, but that opening date was pushed back.
"We were originally going to open in October," Height said. "We had to go back and get more financing. The original idea we had was a little more pared-down, and we wanted to amp up the experience, like building out a kitchen, a gallery, a full farmer's plaza. So it took a little more money, so we had to go find it.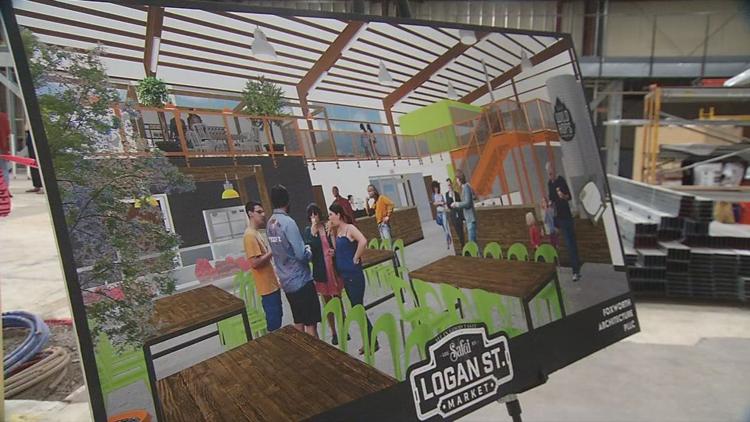 The Logan Street Market prepares to open in July, bringing fresh food and fresh ideas to the Shelby Park community.
Copyright 2019 WDRB Media. All Rights Reserved.