LOUISVILLE, Ky. (WDRB) -- Veterans from across the country are gathering at the Galt House Hotel in downtown Louisville for the 75th annual convention of the veterans advocacy group AMVETS.
"It's a good opportunity for us to meet and greet and get to know what other people are doing all over the United States," said Jesse Bean, who's in town from Dallas.
But the convention's main attraction will be an appearance Wednesday afternoon by President Donald Trump.
"This is just a major bonus to me personally and to many of us that the president of the United States is going to be here," Bean said.
Tina Lumpkin of Ft. Worth, Texas, said she is looking forward to hearing Trump speak.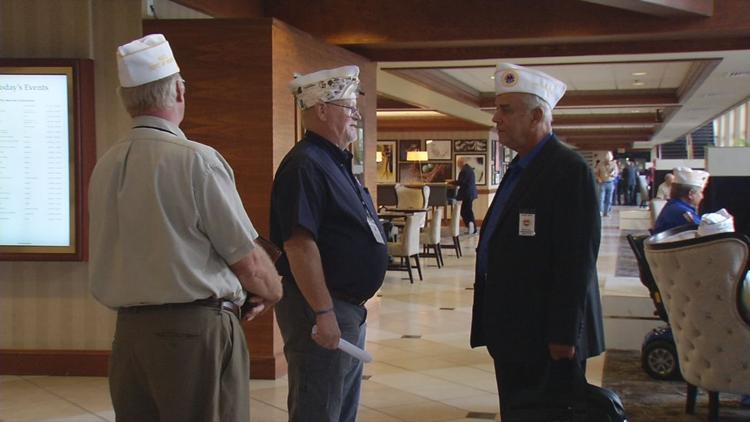 "You have to respect that office, plain and simple," she said. "And we're fortunate to have him come to speak on our floor."
AMVETS members said they hope to hear of Trump's continued support for their causes.
"I think he's a staunch supporter — very, very much so," AMVETS National Commander Rege Riley said.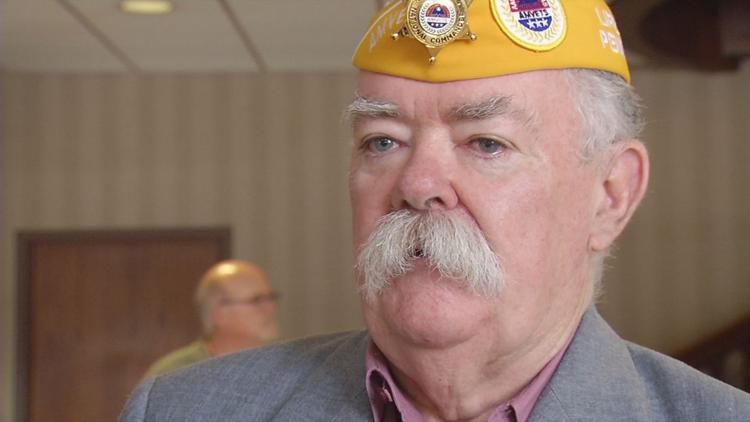 Dave Johnson of Tucson, Ariz., hopes to hear specifics about the president's plans for veteran health care.
"I hope he's helping more veterans, especially the ones that need help in the VA Hospitals and things like that," Johnson said.
AMVETS is a non-partisan organization, and its leadership said it would welcome any president.
"For him to come here and address us as commander-in-chief is quite an honor," said national 1st Vice Commander Jan Brown, the organization's highest ranking woman. "There's always going to be discontent on some level with whatever president is here, so our point of view is like or not like, the is our commander-in-chief, and we owe him the respect that the office carries."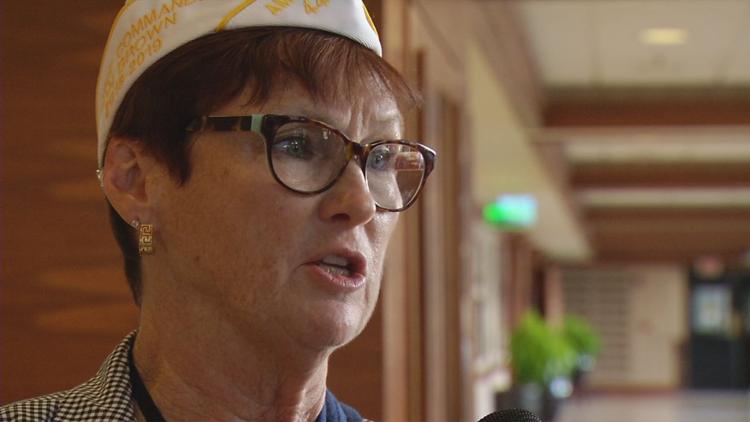 But barricades are in place and ready along Main Street to keep the expected protesters away from the Galt House.
"It's their right," Lumpkin said. "They have the right to do what they want to."
But inside, Trump will find a largely friendly audience.
"I don't really care much about the other side," Bean said. "We're pretty unilateral in what we believe. We are pro-veteran, no matter what."
About 3,000 people are expected to pack the Galt House ballroom.
"We're hoping that everybody who comes in to see the president treats him as the president of the United States with dignity and respect," Riley said. "And I'm sure everyone here will do that."
Copyright 2019 WDRB Media. All Rights Reserved.