LOUISVILLE, Ky. (WDRB) -- More than six years ago, Sheronda Morris Jasper was caught in the middle of a dispute and gunfire at The View Night Club on Story Avenue.
A bullet passed through her hand, shattered her collarbone and hit her spinal cord.
"It just hit me," she said. "I was like, 'Oh my God. I've been shot.'"
Jasper was rushed to University of Louisville Hospital, and after several days in a medically induced coma, woke up to troubling medical news.
"They said [I] probably would not ever be able to walk again," she said.
But not only did Jasper survive the shooting, she walked again. And she credits every step, and her survival, to the trauma team at U of L Hospital. On Thursday, Jasper joined other victims of gun violence, U.S. Attorney Russell Coleman and activists Christopher 2X at the hospital to thank the people responsible for their survival with words and an award.
"It means so much that I am here today to be able to thank all of you all," said Cierra Miller, another gunshot wound survivor.
From 2003-19, U of L Hospital's trauma team has treated more than 3,000 victims of gunshot injuries. And the team considers staying connected to the survivors a reward.
"I am happy to accept this on behalf of my team members who aren't here," said Dr. Brian Harbrecht, M.D., trauma medical director at U of L Hospital. "I was looking at Ms. Morris ... looking for the scars, and I don't see the scars."
"Yeah, I got a couple of scars," Jasper replied.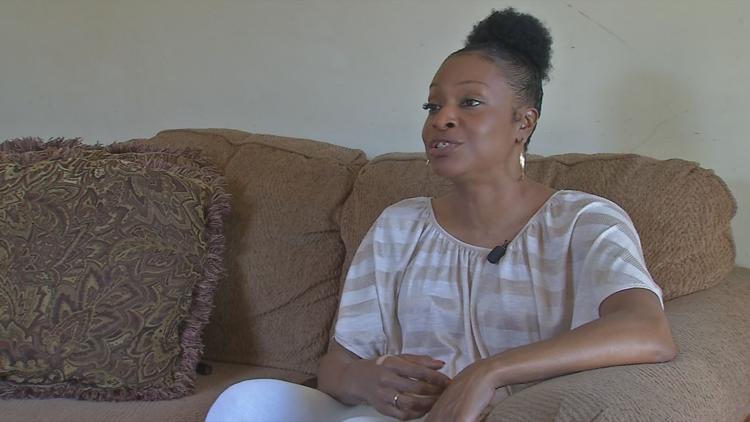 Despite the scars, Jasper considers herself lucky. Since the shooting, she has returned to work and gotten married.
"I got a grand-baby, too," she said.
Copyright 2019 WDRB Media. All Rights Reserved.