LOUISVILLE, Ky. (WDRB) -- Fists flew at a Louisville high school Tuesday morning as a fight erupted between a teacher and a student in the middle of class.
Shaky, grainy, cellphone footage of the fight captured by students in the room quickly spread on social media, and a Jefferson County Public Schools spokesperson confirmed the incident took place at Waggener High School.
"We hear from teachers all across the district, almost every day, with concerns about safety and follow through on discipline," said Brent McKim, president of the Jefferson County Teachers Association.
It's unclear what started the fight, but McKim said it is not an isolated incident.
"It's very disappointing for teachers to spend so much of their time just managing the behavior in the classroom," he said.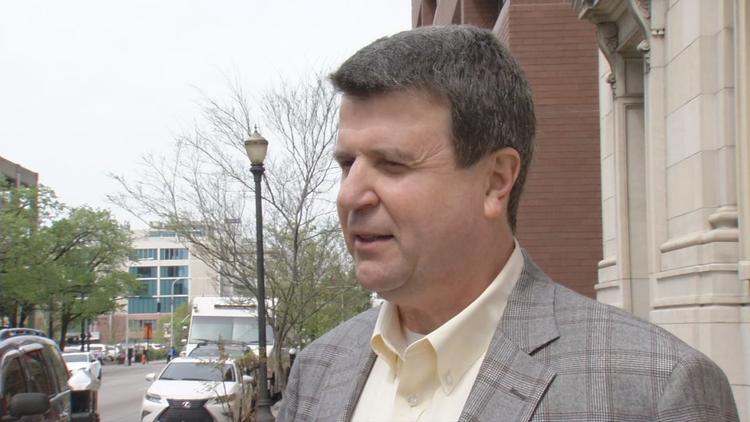 In the video, a man in a red shirt is seen breaking up the confrontation. JCPS said he works as a school security guard. Witnesses in the classroom said the teacher involved is Charmaine Cureton. JCPS said Cureton is a math teacher at Waggener High School and has worked in the district for six years.
Discipline, punishment and how its administered are already under review in JCPS, due in parts to incidents like Tuesday's fight. Changes to the Code of Conduct — the student handbook — are due to be presented to JCPS next month.
"When we see proposals to weaken the Code of Conduct in order to reduce the number of occurrences, that doesn't work, because what winds up happening is the situation becomes more and more out of control," McKim said. "And even with lesser consequences, you have more inappropriate behavior."
The data from a 2018 WDRB investigation revealed the district struggling with more than 20,000 suspensions each year, with African American students being kicked out of class twice as often as their peers.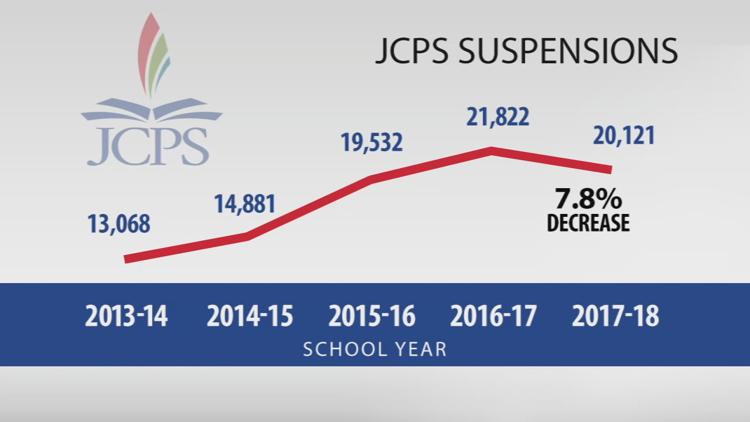 This year, several schools implemented more second-chance policies, trying to help students learn to manage anger.
"Create cultures where they buy into the rules and are not always trying to break them," McKim said.
JCPS leaders declined to comment on the fight on camera but did release a written statement, saying, in part, that, "Safety is always a top priority. The incident is under investigation and the teacher has been reassigned."
The student's name has not been released. JCPS said she was disciplined in line with the district's Code of Conduct.
Copyright 2019 WDRB Media. All Rights Reserved.