LOUISVILLE, Ky. (WDRB) -- Bright, colorful new art is coming to life along West Broadway in Louisville's California neighborhood. 
Louisville artist Jaylin Stewart hopes her mural at 1600 West Broadway inspires and empowers fellow residents of her hometown. 
"To allow them to see a reflection of themselves or who they can be," said Stewart, 24, who in June created a portrait of Breonna Taylor that was projected onto Metro Hall.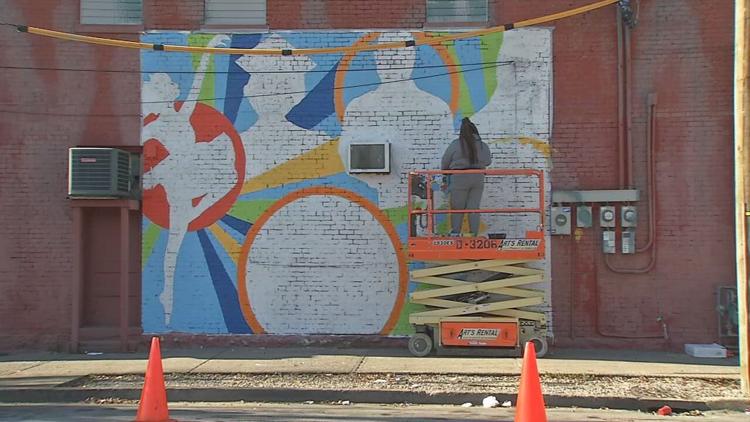 The mural, Stewart's first in west Louisville, will feature a ballerina, Louisville Urban League CEO Sadiqa Reynolds, a superhero and more. 
"Hopefully, you can see my work, and it can just put some type of light into you," Stewart said. "Some type of positivity."
WDRB Photojournalist Zach Crabtree visited Stewart while she was hard at work Thursday. 
Stewart's mural will remain in place for at least one year as part of a sponsorship by Norton Healthcare with support from Doe-Anderson, according to a news release. 
Copyright 2020 WDRB Media. All Rights Reserved.