LOUISVILLE, Ky. (WDRB) -- Local churches are preparing for Easter Sunday while continuing to follow safety guidelines during the COVID-19 pandemic. 
Karen Shadle, director of the office of worship for the Archdiocese of Louisville, said parishes have been gathering in-person since this past May, following Healthy At Worship guidelines such as social distancing and mask-wearing. While Shadle does expect larger crowds at local Catholic churches for Easter Sunday, she said  they're prepared. 
"It's very important to us to have the space and to try to safely bring people in so they can be here in person as much as possible," she said. 
She said individual churches within the archdiocese do have flexibility such as adding additional masses, creating an overflow space or reservation system, or offering a live-stream online. Shadle said it's a good idea to check with a location to see what options are available.
"Things like outdoor masses could be possible as well, so we've given them some options," she said. "But it's up to each individual parish to determine what's going to work for them."
Shadle said with doors closed last year for public masses during Lent, it was a difficult time seeing empty pews. This year, she's thankful to have people together in person for Easter.
"My gosh, it's so joyful to see people coming back," Shadle said. "Each week, we're seeing more and more people who want to re-enter in person. Even though we can't hug you and can't shake your hand and all of that, we want to see you in the pews."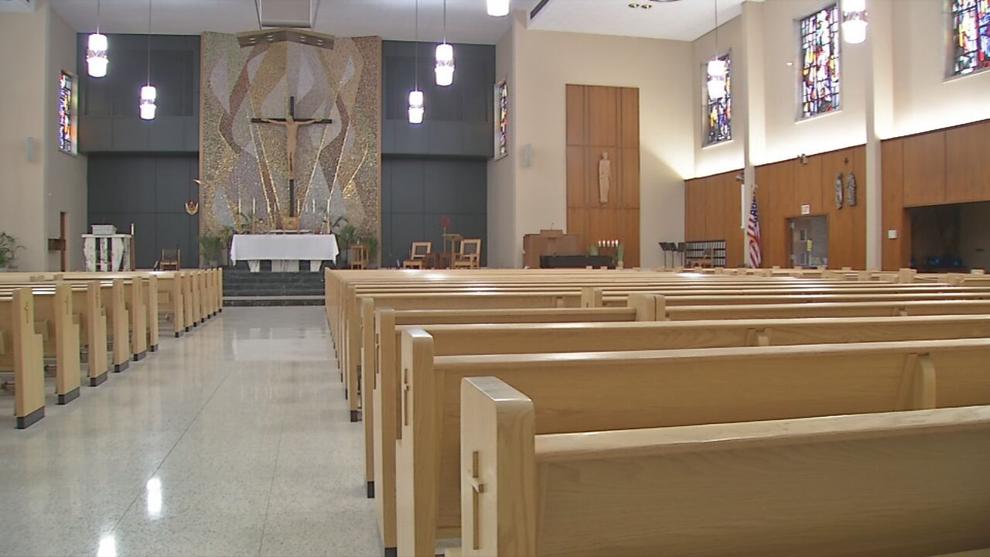 Other churches however, such as Joshua Tabernacle Missionary Baptist near Louisville's Russell Neighborhood, have still not reopened to in-person services since the pandemic began. 
"I remember the first time we couldn't go back into the church and we actually met on Zoom, and people were really sad," said Rev. David Snardon, who leads the congregation of about 150 people. "Some people were crying."
Snardon said it has been difficult to keep the doors closed, but members there aren't fully comfortable coming back inside yet. 
"Our church has experienced many people that we know — family members and friends — that have been sick from COVID, some that have been close to us have actually died," Snardon said. 
Snardon said even he typically stays at home to preach his sermons now, logging onto Zoom on Sunday mornings to speak to his congregation.
"We have made it a point at this time to make sure that there's a place in your home you can call a sanctuary, a place you can connect, and we use that time on Zoom in order to connect with each other virtually," he said. 
For Easter Sunday, Snardon said he may be back at the pulpit inside his church building for the Zoom service. But even so, the pews will remain empty. 
A light in this darkness, he said, is reconnecting with members who hadn't been to church long before the pandemic. 
"That has been a blessing, being able to connect with old members that we just haven't been able to reach and touch and they be a part of the service as well," he said. 
Snardon said he's not putting a timeline on getting back into the building, but he's hopeful. He said he's going to let members decide when they feel comfortable. 
The Centers for Disease Control and Prevention has released guidance for Easter and other holiday gatherings.
"The safest way to observe religious and spiritual holidays this year is to gather virtually, with people who live with you, or outside and at least 6 feet apart from others," the CDC said.
The CDC also released a statement saying, "if you are fully vaccinated against COVID-19, you can gather safely for Easter with other fully vaccinated people without wearing masks."
Click HERE to be directed to the CDC's full website with guidelines.
Copyright 2021 WDRB Media. All Rights Reserved.