BRADFORDSVILLE, Ky. (WDRB) -- A church more than 150 years old will soon be torn down after relentless damage from Mother Nature.
More than 100 people continued work Tuesday on the new Bradfordsville Baptist Church next to the church's current location.
"We're not building a church. We're building a building to house the church," volunteer coordinator Marion Glenn said. "The church is already established."
The original church has severely flooded four times over the last decades. The new location is just feet away, but it's 5 feet higher to avoid flooding from the Rolling Fork River.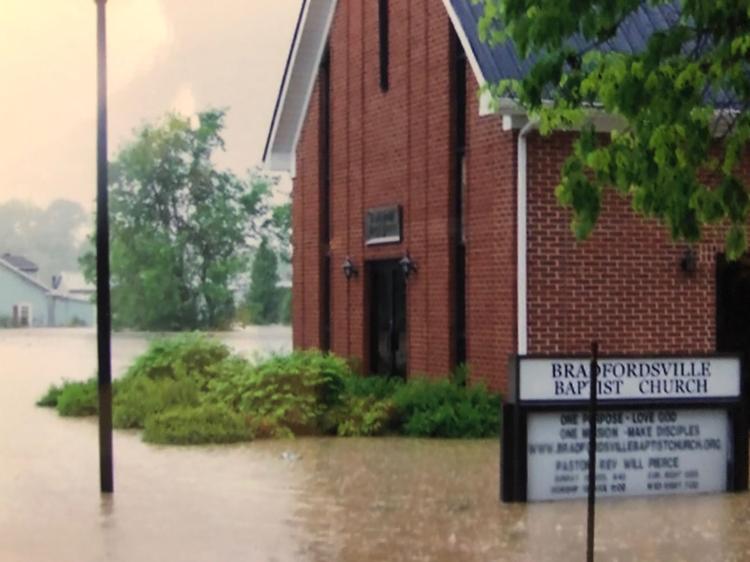 The Nailbenders, a Christian volunteer group, arrived in Bradfordsville two weeks ago after hearing the church needed help. The volunteers are staying in campers on the property and also sleeping at a local school.
"We're all self-contained," Glenn said with a laugh. "We sleep wherever we can, eat wherever we can."
Each week, 100 people, including church members, will work on the new 8,800-square-foot building and sanctuary. Many of those volunteers have never built anything before, let alone a church.
The volunteers hope to leave their mark at the church, literally writing Bible verses on the studs, a final sign off to what has been an answer to prayer.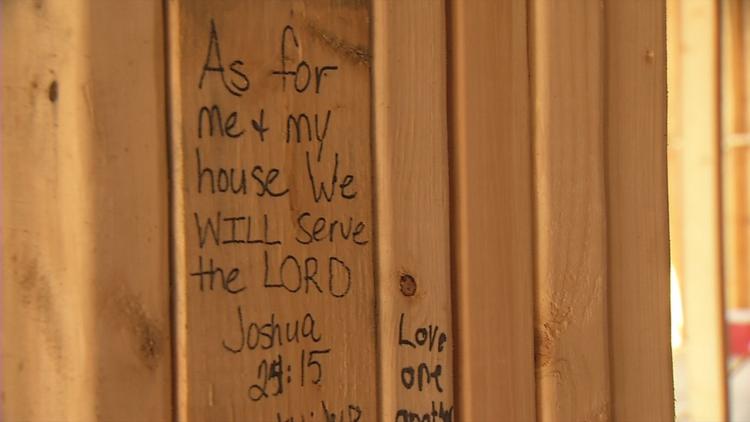 "It's just been weeks and months and years for preparation of this day," church member Nikki Purdom said. "It's awesome."
The former church is beyond any further repair and will eventually be torn down. The congregation is paying for the supplies, but The Nailbenders are providing all the labor for free.
"There's always someone looking for someone to help them build, and we are always looking for somewhere to go," Glenn said.
The teams will continue to work on the church through the end of the month. The congregation hopes to have its first service sometime in the fall.
Copyright 2019 WDRB Media. All Rights Reserved.