LOUISVILLE, Ky. (WDRB) -- Throughout the moments of chaos and unrest, there were moments of hope and joy Tuesday.
In the parking lot of the looted Kroger store at 28th Street and West Broadway, a group of volunteers sat in the 90-degree temperatures offering food to anyone who needed it. The store was closed after looting early Tuesday morning, so the volunteers put money together and bought groceries for the line of cars that drove up.
"I don't think we've given out things to one protester. It's all actually been people in the community – a lot of homeless people, a lot of people just walking by," organizer Alonzo Ramont said.
Closer to the store, church groups handed out food and hot dogs for anyone who wanted a moment of peace and unity as a choir began to sing.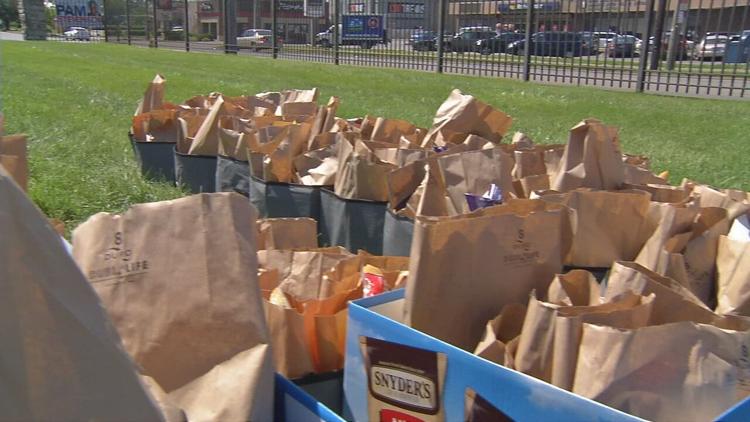 A choir was set up at the store gas station, singing hymns and calling for peace and love.
"Today, we just wanted to impact the community. That's what it's about. That's what it's about!" choir organizer Cherrie Vaughn said. "If I can just impact one person, it's all worth it. You know how when you hear a good song, sometime it will change your mind? It doesn't change the situation. The situation is still the same, but just for that moment, let me get refocused."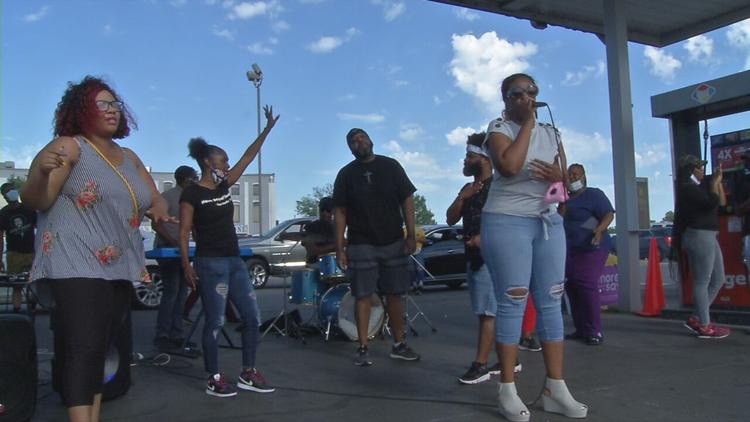 In downtown Louisville, a group of 70 volunteers with the University of Louisville, The Jamon Brown Foundation and Metro United Way walked along the streets picking up trash left over from protests.
In west Louisville, a family with several children set up a lemonade stand for anyone who wanted to stop by. The stand was called "we all we got Lemonade" and was run buy 11-year old Makayla Mitchell.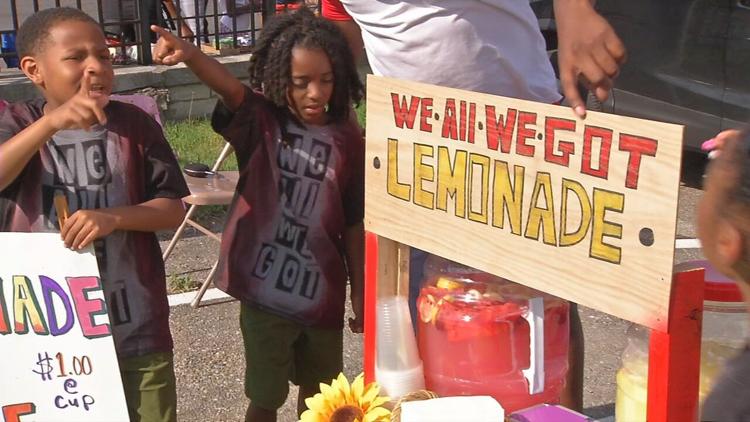 "Children have a voice, too. Everyone has a voice. If you think that something is wrong whatever age you are, say something. Everyone has a voice," Mitchell said. "Things will get better! People say with everything going on right now, there is no way that society will come back together. Things will get better. It will be OK."
Copyright 2020 WDRB Media. All Rights Reserved.