LOUISVILLE, Ky. (WDRB) -- Jefferson County Public Schools' plant operators are fighting for a raise as schools start to reopen to in-person classes on Wednesday morning.
The workers are in charge of making sure schools are clean enough for kids to be back in class, but they say they were left out of the district's recent COVID-19 pay increases.
"Making sure our building is safe for the kids to come in and making sure the building is clean for the kids, that's what we do," said Lakisha Garner, the plant operator at Maupin Elementary. "For us to not be included on the pay increase, for however long, it is a slap in the face."
Garner and her husband, Damon Howard, are both plant operators for JCPS. They've been essential workers who have remained working in schools throughout the pandemic.
"We do the same job that custodians do," Garner said.
"Even more," added Howard, the plant operator at Johnson Traditional Middle School.
The district's plant operators, who supervise school custodians, are now fighting for a $3.50 raise after other workers, including custodians, received a COVID-19 pay differential raise.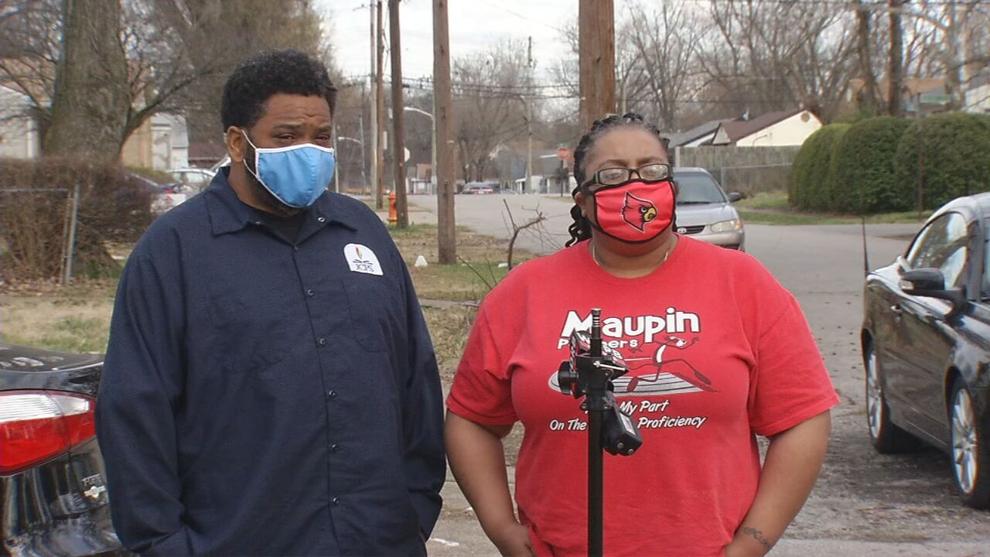 "I'm insulted by it. We're taking on twice the workload as usual," said Colt Wooten, the plant operator at Dawson Orman Education Center. "I'm coming up with game plans to make sure everything is properly disinfected when the students come back, and we're also jumping in and doing disinfecting as well."
Wooten said a raise would make a major difference for his family.
"I have a spouse, and right now she's currently out of work," he said. "I had to pick up another job, just to make ends meet."
JCPS spokesperson Renee Murphy released the following statement: "We appreciate and recognize the hard work of our Plant Operators. These valued team members were not included in the COVID differentials because we approached this based on current needs, specifically for positions where there are a significant number of vacancies."
"At the end of the day, they expect us to get our job done. I have no doubt we're gonna get it done. It's just, we're left out," Garner said. 
Plant operators, including Garner, Howard and Wooten, said their custodians deserve a raise, but believe they also deserve more compensation, as many workers prepare to see kids again for the first time on Wednesday morning.
"It's gonna be hectic," said Garner. "I'll be (at school) from 6:45 a.m. til 11:30 a.m. by myself. The custodians don't come in until 11:30, so until they come in, I'll have to make the best of it."
Copyright 2021 WDRB Media. All Rights Reserved.