LOUISVILLE, Ky. (WDRB) -- The view from the sidewalk on Barret Avenue looks a whole lot different today than it did when Lynn's Paradise Café was in its heyday.
The chef who drew nationwide fame for her pajama party brunch announced it would close in 2013.
But well-known Louisville business man Will Russell hopes to carry on Lynn's legacy, quite literally. He carried the sign from her old businesses into his new business next door.
"When Lynn's closed, it kind of went dormant for a while," said Russell, the co-creator of Marvelous Mystery. "We don't have delicious fried chicken, but we do have some really great T-shirts."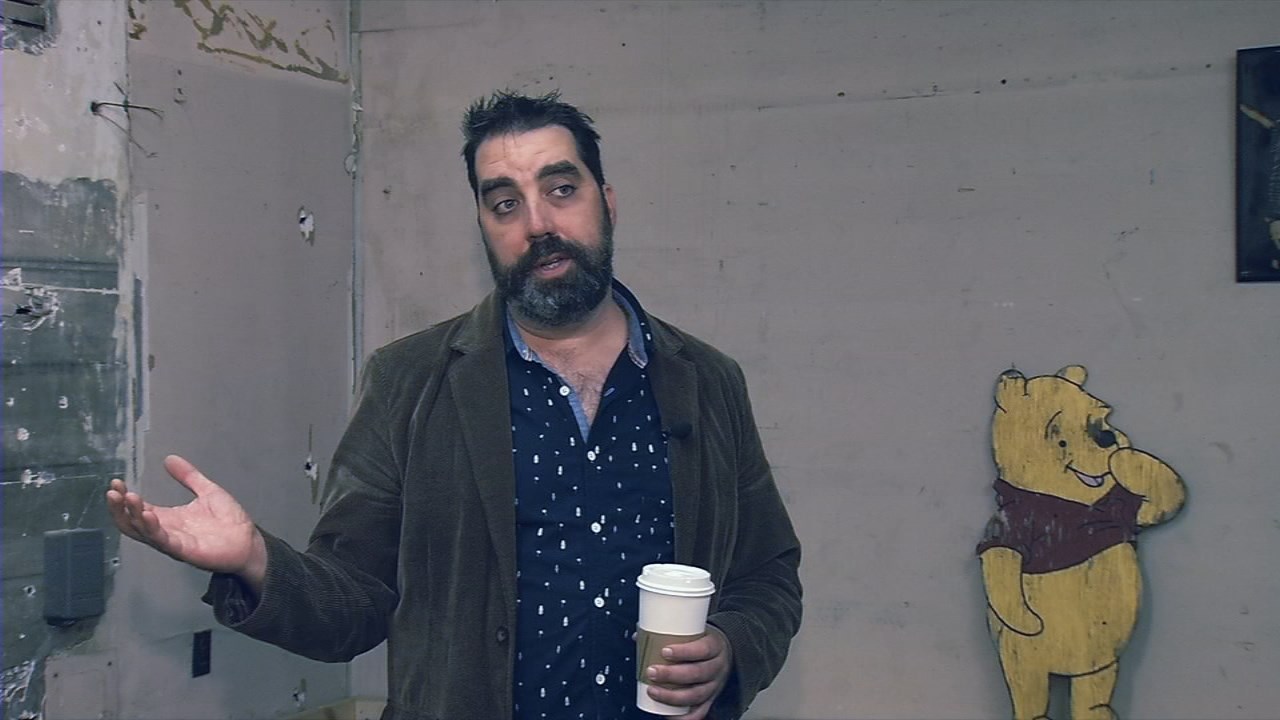 Ghosts and pumpkins are in the window, but it's not a Halloween store. Russell and his business partner, Lorna-Mae Ward, are opening a roadside attraction funhouse and gift shop called the Marvelous Mystery.
Russell is known for starting the quirky store, WHY Louisville and Funtown Mountain. Both are now closed.
Marvelous Mystery is an extension of WHY Louisville.
"We're offering a free attraction, which includes four pieces," Russell said. "It's a room of unusual size where, when two people stand in the back, they're different sizes, and they switch, and they're different sizes again. Then we have a Big Bertha walk-through, a spinning vortex room and a gravity room."
The Marvelous Mystery is still under construction. It opens Nov. 2.
"I feel like we're about to see people walking down the street again, and I'm really excited to be a part of that," Ward said.
Other business owners on Barret Avenue agree they feel a revival coming to the neighborhood. Martins BBQ recently opened. A Vietnamese restaurant is coming, and V-Grits vegan restaurant and False Idol Independent Brewery open Friday.
"I think Barret Avenue is always known to be a little bit quirky already, so a vegan brew pub, it just makes sense for the neighborhood," V-Grits owner Kristina Addington said.
From vegan to barbeque, False Idol owner Shawn Steele said there's something on the street for everyone.
"It's people from here trying to build up their neighborhood, which feels great," Steele said.
Copyright 2018 WDRB Media. All Rights Reserved.