LOUISVILLE, Ky (WDRB) -- Police say the window of a Louisville Metro Police Department cruiser was shot out in a south Louisville neighborhood overnight.
An officer was at a home near Candleworth Drive and Fruitful Court around 2:30 a.m. Friday to assist EMS on a possible overdose case, according to LMPD spokesperson Lamont Washington. 
When the officer arrived, he got out of his car and was walking to the scene, when police say a blue Honda Civic that was fleeing the scene pulled out and hit the officer in the leg.
Several officers drove to the scene and set up a perimeter. The Honda Civic was eventually found on Candleglow Lane, but no suspect was found.
At about the same time, the window of a police cruiser that was parked at the perimeter on Candleworth Drive shattered after someone apparently fired a gunshot. An officer inside the vehicle when the window shattered wasn't injured. 
Police say a shell casing was found at the scene. 
Dozens of police officers blocked several streets around Lassiter Middle School as they looked for a suspect. No suspect description is available at this time. Police have not yet said if any arrests have been made.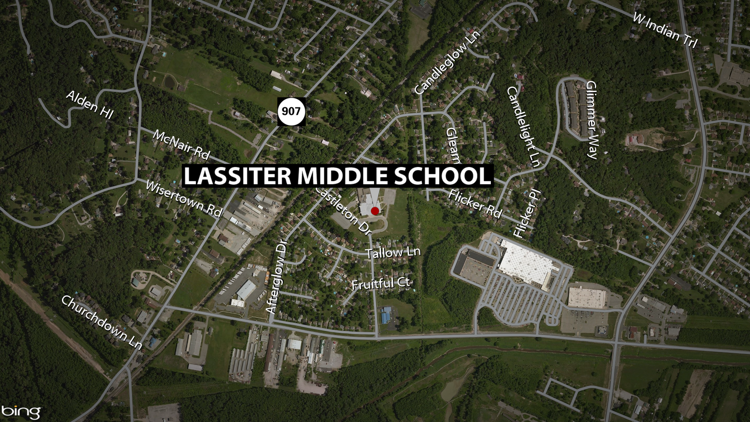 The LMPD Public Integrity Unit is taking part in the investigation. 
Copyright 2019 WDRB Media. All Rights Reserved.