LOUISVILLE, Ky. (WDRB) -- The Mega Millions jackpot is up to an estimated $402 million for Tuesday night's drawing.
The winning numbers in the drawing were:
07-08-20-36-39, Mega Ball: 22, Megaplier: 3
The Kentucky Lottery said the cash option is $272.1 million. 
There hasn't been a Mega Millions jackpot winner since a ticket worth $96 million was sold for the Feb. 16 drawing. 2021 started with a massive win by a group of players in Michigan. The group won $1.05 billion, the second-largest jackpot in Mega Millions history.
There are nine ways to win Mega Millions. The overall odds of winning any prize is one in 24. The odds of winning the Mega Millions jackpot is about one in 302 million.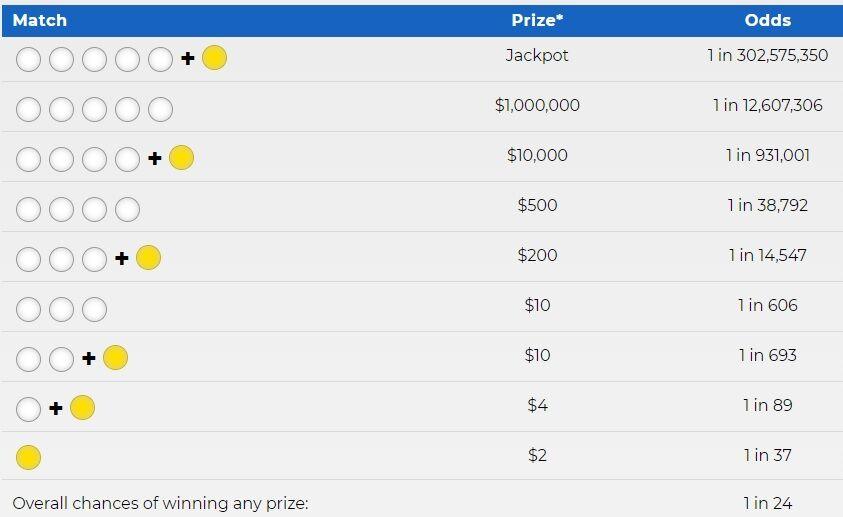 The Kentucky Lottery said players should check their tickets to see if they won a prize then sign the back of the ticket before contacting lottery headquarters in Louisville.
Tickets are $2 for each play. Mega Millions tickets are sold in 45 states, including Kentucky and Indiana as well as Washington, D.C. and the U.S. Virgin Islands.  
The next Mega Millions drawing will be Friday, May 14 at 11 p.m. ET.
Copyright 2021 WDRB Media. All Rights Reserved.