LOUISVILLE, Ky. (WDRB) -- The Derby is just a few weeks away and it's going to be quite different than past races. But one local hat maker is taking that in stride and adapting to the changes by making masks.
Butchertown's Forme Millinery is packed with colorful caps ready for Kentucky Derby 146, and this year owner Jenny Pfanenstiel has been named the featured milliner.
"It's like winning the Miss America pageant for hat making," said Pfanenstiel.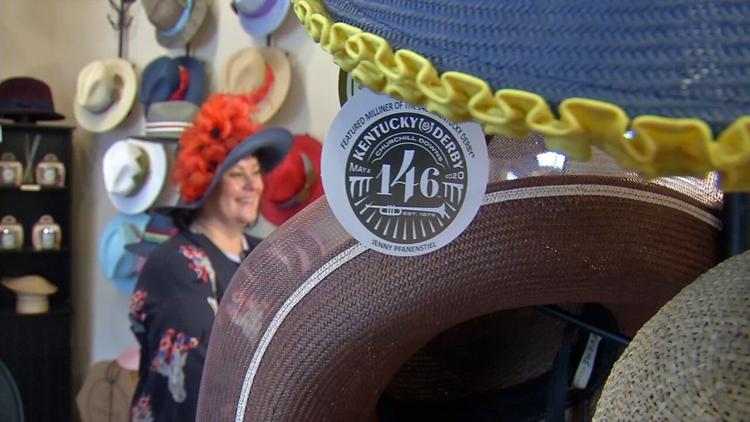 Normally that would mean fancy parties or a front row ticket to the big race, but this isn't your typical year.
"It's a big change I think for everybody obviously," she said.
With Derby now the first Saturday in September, not May, the hot accessory is a mask.
"It's a new part of our wardrobe now," said Pfanenstiel.
Uniquely designed face coverings, expertly made by Pfanenstiel, are hanging right next to the hats she's known for.
"And with masks being required to wear at Churchill Downs this year, why not make them coordinate with your outfit and your hat?" she said.
Pfanenstiel has been making hats for more than 12 years, but when it comes to mask making this is new territory.
"So I got my sewing machine out and created a pattern and just started making masks," which she said took some adapting. "When I'm making a hat for someone I get their head size and I can make their hat fit them perfectly. I've never measured someone for a mask before."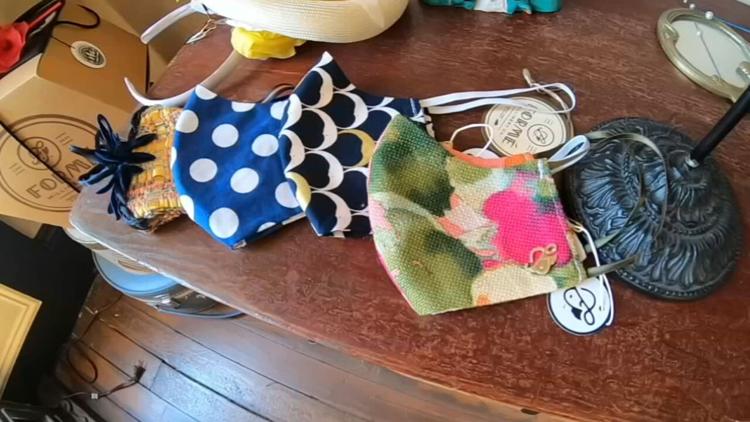 Pfanenstiel taps into her creative mind and makes them one of a kind, often using similar materials she uses in hats.
"There's some that want a little bit more flair and feathers and so i put my own spin on it," she said.
During the pandemic, Pfanenstiel admits business has slowed down, but in addition to expanding her inventory with masks, she's also doing a lot of online sales and consultations.
"It certainly is tough. Business has been very different than it normally would be. But I'm hanging in there as a small business and having a retail shop."
Just a few weeks from the big race, it's still not clear just how many fans will be allowed inside Churchill Downs, but she's hoping people will still opt for the perfect head piece for this extra-ordinary Derby.
"Just because there are less spectators going to be at Churchill Downs or if you just plan on staying home and watching it on TV, why not still celebrate it in your own way?" Pfanenstiel said. 
Forme is located on East Main Street and there's still time to get your hat and mask in time for Derby.
Copyright 2020 WDRB Media. All Rights Reserved.