LOUISVILLE, Ky. (WDRB) -- Heather Higginbotham, Emily Lyman and Marissa Harden have a lot in common.
All three are brides-to-be, all three are hoping to tie the knot at a venue near Blankenbaker Parkway called Noah's Event Venue, and all three could soon have their plans turned upside down.
"I've been calling this location. I've tried calling the corporate number. I've messaged them on Facebook. I emailed them," Lyman said as she unsuccessfully tried to open the door to the business on Tuesday afternoon. "It's really shocking to me that they're being silent now, and that makes me even more nervous, because that makes me definitely think there'e something going on."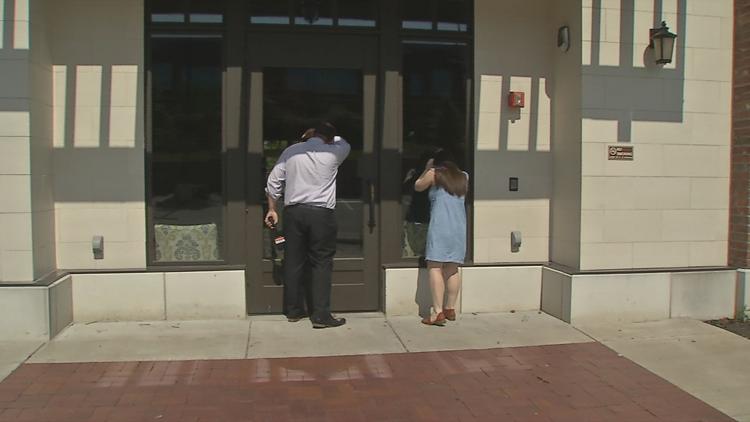 Right now, Noah's seems deserted. Lyman hoped to get married at the venue next April.
"We put down like an almost $2,000 deposit, and we've been paying close to $500 a month since January," she said. "I came by, because I've heard some rumors about Noah's closing doors."
At least some of the rumors are true. The company, which operates 42 venues across the country including the Louisville location, has filed for Chapter 11 bankruptcy. The company is also being sued on allegations of fraud and has been accused of running a Ponzi scheme.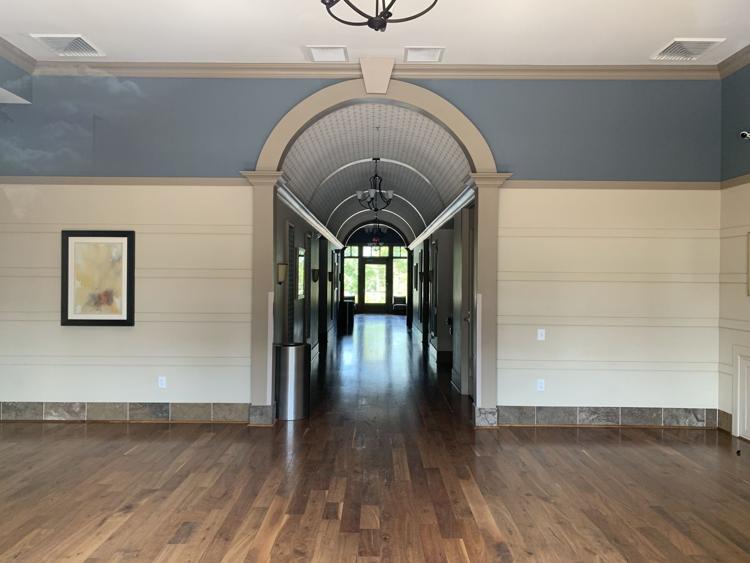 Some of its locations have already said they're closing and canceling booked events.
"It irritates me to no extent," said Higginbotham, who hoped to get married at Noah's in October. "Like, I'm usually a crier, but somehow, I'm holding it back right now, because I'm just ticked off more than anything."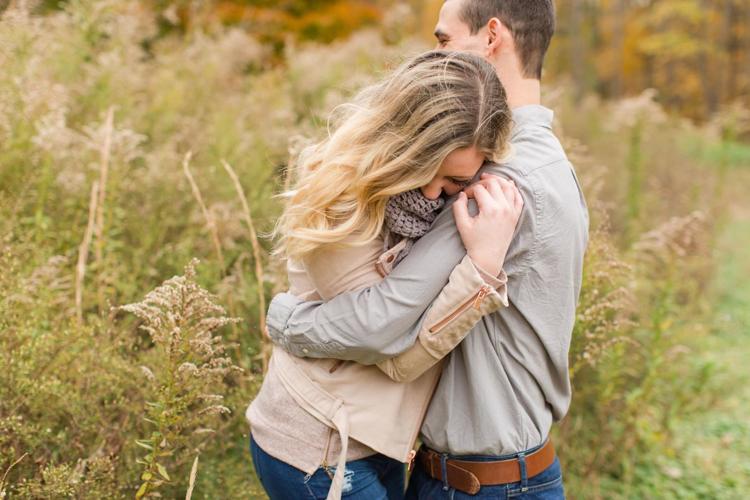 With her wedding near, Higginbotham said the venue is paid off, save a few payments to cover bartending services. She doesn't know if her wedding will happen now or if she'll get her money back if it doesn't.
The fate of Harden's wedding is up in the air too.
"I don't know what I'm going to do," she said through tears. "I'm completely heartbroken. This is supposed to be my wedding day!"
Harden isn't tying the knot until September 2020 but is also disgusted at the thought of losing money. So far, she's paid about $4,000.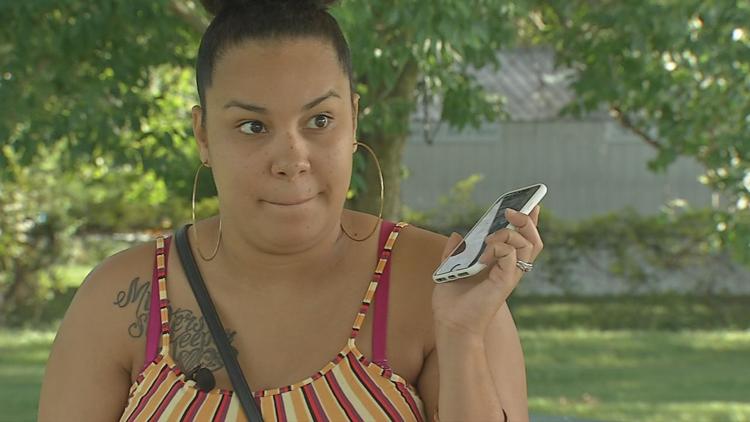 "I need answers. I need answers, Noah. I need you guys to answer the phone and let me know something," she said after yet another phone call went almost immediately to Noah's' voicemail.
A Noah's vice president wrote that the company is still working "tirelessly" to renegotiate a lease agreement with the landlord and hopes to have an answer by mid-week.
"We too are desperately waiting for an answer for the sake of NOAH'S, our current booked events, and events wanting to book in the future, we need a firm decision on whether or not we will remain as the tenant as soon as possible from our landlord," VP of Marketing Nick Redd wrote. "As far as I've heard, conversations have been going well with both parties."
In response to that statement, a broker representing the landlord could not say much, but he did say the tenant, Noah's, is in default.
Copyright 2019 WDRB Media. All Rights Reserved.