LOUISVILLE, Ky. (WDRB) -- An 18-year-old Kentucky Marine is honored on Memorial Day after she was killed in a crash on I-65.
Lance Cpl. Olivia Kustes was enshrined at Patriots Peace Park on River Road in Louisville on Monday.
"It just means the world," Kustes' mother, Chrystal Jackson said. "I am so humbled by all the turn out and all the recognition she has gotten. It didn't matter who you were, what you were doing, what you looked like, she was just ready to help everyone."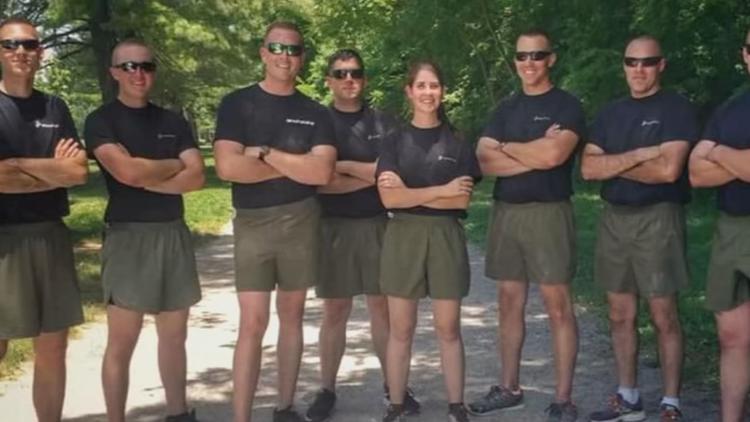 She was home on leave for her grandmother's funeral when she was killed in a crash on I-65 on her way to work as a Marine Corps recruiter.
"The Marine Corps said we will temporarily assign you to the recruiting station in Louisville Kentucky until your family is situated and you can come back to your job in North Carolina," Patriots Peace Memorial Committee Chairman Gary Eady said.
A wheel flew off a pickup truck and hit her truck while she was driving to work as a Marine Corps recruiter.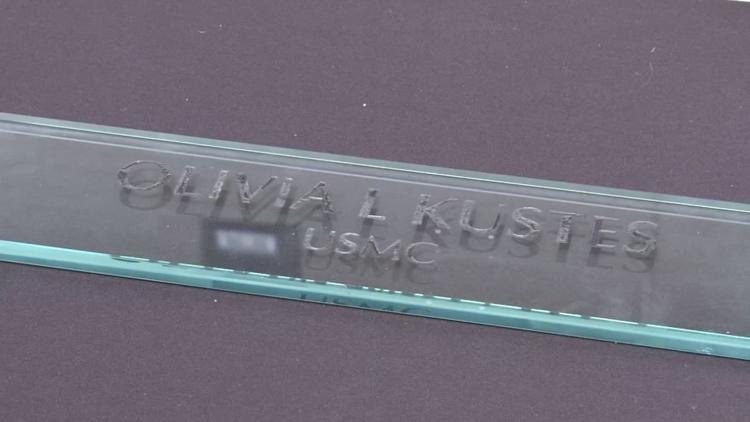 She died instantly.
Although it wasn't in combat, her name will live on at Patriots Peace Park.The memorial is made of brick. When a person is enshrined, a brick is removed so the light can shine through the glass.
"We have people that have died in training accidents, we have people who were swept overboard, lost at sea. We have people who die anyway -- not combat related, but they're from this region," Eady said.
"She had plans," Jackson said. "She had all the plans."
And although those plan to continue to serve the country were cut far too short, her family members say they're humbled she is honored next to other American heroes.
"Any job she was tasked with, she excelled and she found pride in that, and I did too," Jackson said.
Copyright 2019 by WDRB Media. All rights reserved.