SHEPHERDSVILLE, Ky. (WDRB) -- With some COVID-19 precautions in place, the Zoneton Fire Protection District is preparing for another holiday season of taking Santa around town to meet kids. 
"Normally, we decorate a large ladder truck and hit the streets in the fire district and pass out candy canes and put lots of 'elves' on top of the truck," said Kevin Moulton with Zoneton Fire. 
This year, there will be fewer "elves" atop the truck. They will all be wearing gloves and masks, but Moulton said there are still plans for them to hand out candy canes and ride along in the decorated truck with Santa and Mrs. Claus.
Moulton said the truck made rounds on Halloween, and the event was a success. 
"It's amazing how many different age groups this really, truly affects," he said. "It's a great thing."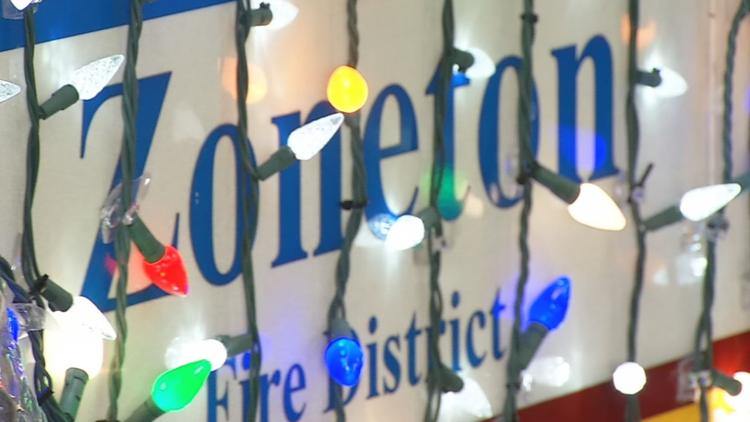 Moulton said the Santa stops are something the fire district enjoys doing each year as a way to give back to those they serve. 
"For us to still be able to get out there and do this, it means a lot of us and our community," he said. "Zoneton Fire has a top notch community, and we couldn't do our job and do this without our community."   
According to the fire district's Facebook page, there will not be a reveal party this year in order to limit large gatherings. Also, Santa will not be making stops at Walmart this year or coming down from the truck for pictures due to COVID-19 concerns. 
The truck will begin running throughout the fire protection district on Dec. 3. For a list of times and locations, click here.
Related Stories: 
Copyright 2020 WDRB Media. All Rights Reserved.